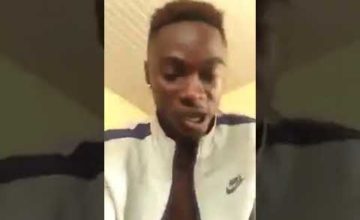 In the face of the popular #EndSars campaign that has gathered a lot of attention on social media, a young man has shared a video lending his voice to the cause.
This young boy who claims to be an internet fraudster laments the suffering he alongside his peers go through in the hands of SARS operatives.
"Yahoo Yahoo Saved My life, if not of Yahoo, Millions of Nigerian Youths would be pushing wheelbarrows or be armedrobbers, Sars Police should stop disturbing us'' – Nigerian Big Boy, Star Alexzy Markson
He shared the video on social media and it's been reposted a lot of times.
Watch it below: