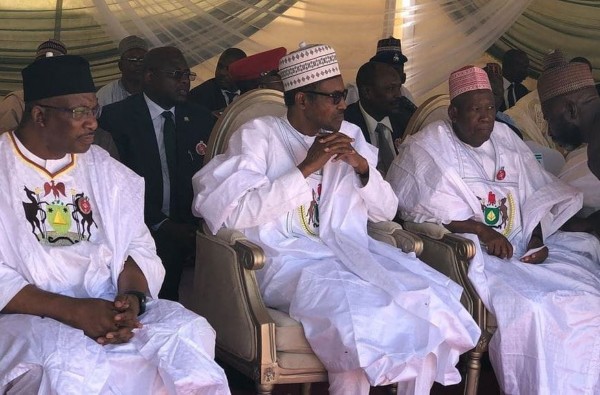 President

Muhammadu Buhari

on Wednesday witnessed the pardoning of 500 inmates of the Kurmawa Central Prison in Kano metropolis as part of Federal Government's efforts to decongest prisons.
Buhari granted the pardon when he arrived at the place in company with the state

Abdullahi Ganduje

and others.
The president is on a two-day official visit to Kano State, and is expected to inaugurate a number of projects executed by the Ganduje administration.
The president advised the affected inmates, both male and female, to be of good behaviour and shun anything that could return them to prison.
He charged them to engage in lawful ventures to enable them to become useful members of the society.
The president also gave the inmates an undisclosed amount of money to transport themselves to their respective homes.
In his remarks, Ganduje also advised the inmates to conduct themselves well and contribute meaningfully to societal development.
Buhari had earlier visited the Emir of Kano,

Muhammadu Sanusi II.