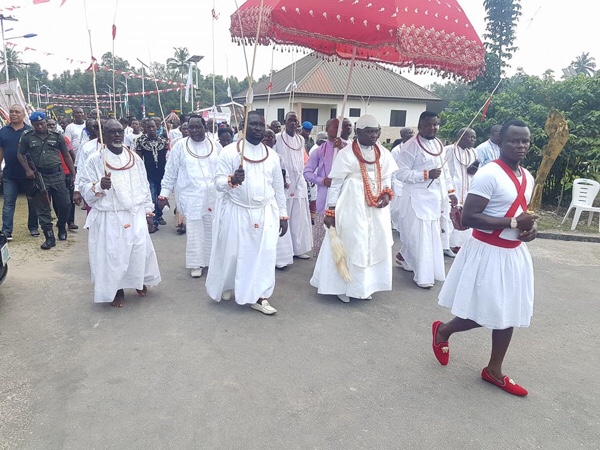 Olu of Warri, His Majesty Ogiame Ikenwole, has crossed over to Ancestral Palace in Warri area of Delta state.
The monarch who was accompanied with Chief

Ayiri Emami

the Ologbotsere (Prime Minister) of Warri kingdom, and other high chiefs are set to participate in the 'Okunkpikpa' – which means paying of homage to the goddess of the river which symbolizes the authority of Ogaime (Olu of Warri) as the King of the rivers.
This activity is part of the rites been done by the Ogaime to mark his annual/yearly coronation Anniversary.