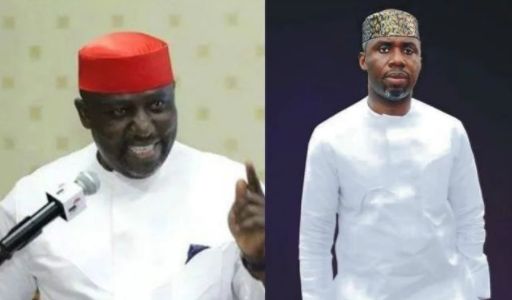 The Imo State Assembly has endorsed

Uche Nwosu, the son-in-law of Imo State Governor

Rochas Okorocha, for governor come 2019, Punch reports.
Okorocha had in an interview said he sees nothing wrong in his kin succeeding him as governor of the state.
Nwosu, who is currently Okorocha's Chief of Staff, was endorsed by the lawmakers as the most qualified to take over from his father-in-law.
According to Punch, the House Committee Chairman on Petroleum, Imo State Oil Producing Areas Development Commission, and Niger Delta Development Commission, Henry Ezediaro, made the announcement at a press conference in Owerri. He said:
After meeting with the members of the House of Assembly, we, irrespective of party affiliations, have endorsed Ugwumba Uche Nwosu. We urge him to contest the poll. If he does, we will support him to be the governor in 2019.
On behalf of the lawmakers, we want to use this medium to appeal to the governor and thank him for his free education policy in the state, but without Uche Nwosu, the policy may die and that is why we want him to continue from where he will stop