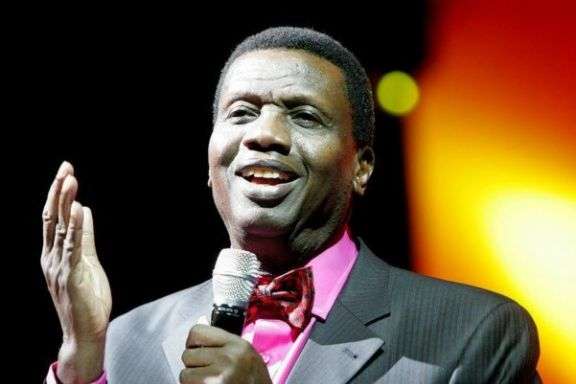 The General Overseer of The Redeemed Christian Church of God, Pastor Enoch Adejare Adeboye, has spoken again on the raging

tithe

controversy sparked by controversial On-Air-Personality, Daddy freeze.
This time he said God himself convinced him that tithing was right for Christians.
Recall that in a previous reaction to the tithing controversy, Adeboye warned Christians against the dangers of non- compliance to paying of

tithe.
However, the cleric, on Sunday, 3rd December, 2017 edition of his Daily Devotional, titled: "Open Heavens", said the command to pay tithes on one's earnings simply places a demand on the Christian to trust God.
Writing on the topic,

'Tithing Is Trusting',

Adeboye said: "To experience exploits in your life, you must have a personal relationship with God. You must believe that He lives and love Him with all your heart. You must also learn to trust in Him.
"The command to pay tithes on your earnings simply places a demand on you to trust God. Your response to this command shows the level of trust you have in Him.
"If you can pay your tithes correctly, it shows that you trust God for your livelihood, but if you find it difficult to be faithful in doing this, it simply shows that you trust more in your earning than in God to sustain you.
"After I became newly born again and we were taught to pay tithes, I laughed and said in my mind, 'These people do not know that I am a mathematician. If 100% is not enough for me, how can 90% be enough after I have paid 10% as

tithe? Thank you very much! Even though these people are not educated, they still want to use their smartness to take 10% of my income from me. Let them try and take it'.
"However, down the line, God convinced me by Himself and I observed remarkable changes in my life."