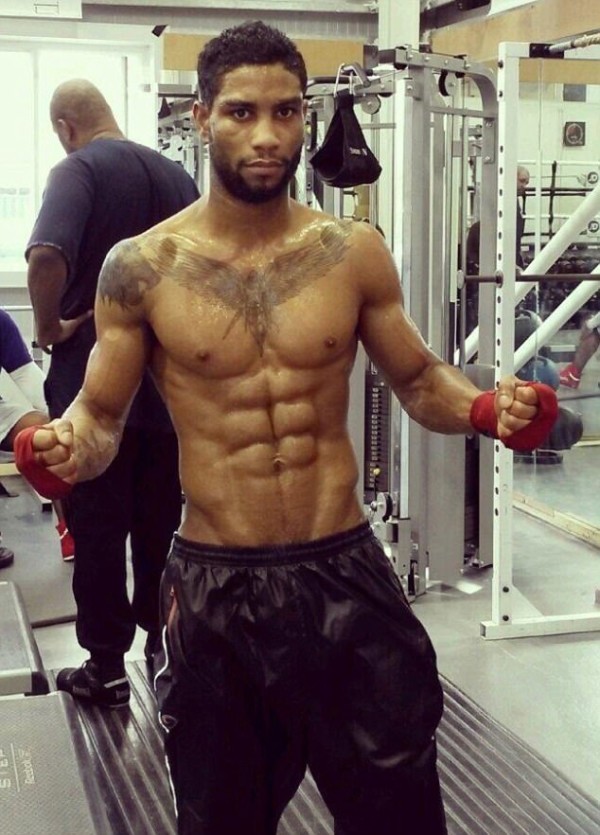 29-year-old

Bilal Fawaz

faces been deported out of the UK to Nigeria from where his parents emigrated when he was just 14, Daily Mail reports.
Fawaz, who refers to himself as Kevin, was taken to the UK by his cousin who promised his father would be arriving soon.
Fawaz said he was treated "like a slave" and ran away, and after a life involving bad gangs and getting shot once and stabbed 25 times, he became a boxer.
He has since represented the UK 6 times in boxing, he is currently ranked the 3rd best middleweight in England, and was the 2012 ABA light-middleweight champion.
The Home Office rejected his application to remain in the UK, and declared his marriage to a British citizen void.
Accordng to Daily Mail, he was arrested and taken to the Tinsley House Immigration Removal Centre in Gatwick on November 29.
Fawaz says his mother is dead and he has no idea where his father is.
He also says he's stateless, as his parents were Lebanese immigrants to Nigeria, and did not have Nigerian citizenship themselves. He said:
I have no other family to go back to, I don't know anyone in Nigeria or anything about it – all I know is here.
Imagine how it feels to represent a country and then to have that country turn around and put you in what feels like a prison.