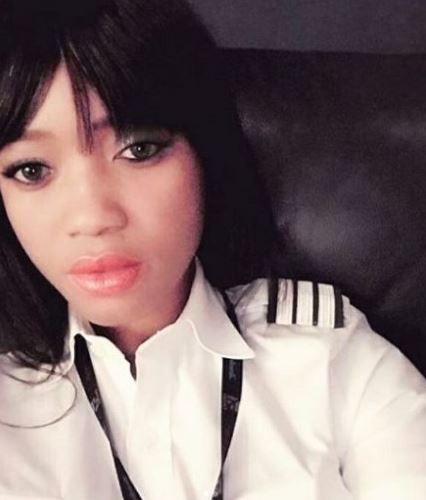 We love to celebrate exceptional women and here's one we came across, who is a Pilot but yet has an active social media life and slays.
Female pilots are very few due to the technicality of an occupation well dominated by males, but

Janet Bunor

begs to be different.
Janet Bunor

is a former commercial model who is currently into piloting. Her transition from professional modeling to aviation has stunned Nigerians as she continues to don her privileged white and black uniform as a pilot.
The beautiful 31-year old has a strong passion for traveling, eating foreign meals as well as shopping.
The averagely tall and slim lady is very proud of her body, looks and profession as seen on her Instagram page where she has over 3,000 followers.
Janet Bunor

is currently single (yeah single guys, you read that correctly) but it is not clear if she is searching as she poses with several handsome men on her page.