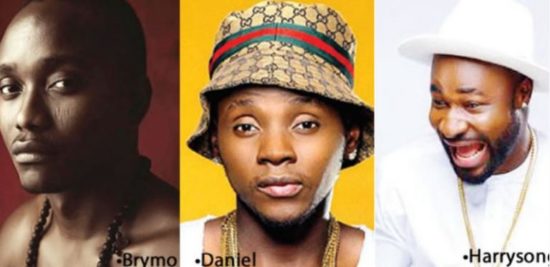 The decision of pop singer,

Kiss Daniel, to leave G-Worldwide Entertainment label has stirred up a controversy as the company says it has sued him for an alleged contract breach.
But the artiste's camp said on Tuesday that it had not received any legal notice from G-Worldwide.
The relationship that started in 2013 yielded considerable success for both sides but it seems to be enmeshed in bad blood, the type of which several Nigerian musicians have experienced in recent years.
Artistes that include

Harrysong, Jay One and Braimoh have at one time or the other been involved in tussles with their erstwhile squabbels at the time they wanted to leave.
Asa also has a story to tell in this regard.
A statement from the G-Worldwide Label read,
"The attention of G-Worldwide Entertainment Limited has been drawn to acts by Oluwatobiloba Daniel Anidugbe (alias 'Kiss Daniel'), who recently has been making publications in different print media and on social media platforms soliciting for bookings to perform songs from his album New Era and Evolution. Mr. Anidugbe executed a seven-year recording and artiste management contract with the company in 2013, which is still subsisting.
"Contrary to the express provisions of the contract, Anidugbe has taken steps to appoint a new manager, solicited for bookings and has continued to negotiate and enter performance agreements in respect of the songs from the albums, which is set to be released soon containing singles such as Yeba, For You, Senorita and Sofa, both produced under the contract, including using the stage name 'Kiss Daniel' without the company's prior consent and permission."
G-Worldwide added that it had approached the Federal High Court, Lagos, in suit no. FHC/L/CS/1758/2017 to affirm its rights over the intellectual property under the contract.
It said, "By an application dated 20th November 2017, the company sought interim orders of injunction, and other further orders as the court may deem fit to make, against Mr. Anidugbe, restraining the artiste's further distribution, publication, or performance of these songs, or negotiating or entering any agreement thereof without the consent or permission of G-Worldwide Entertainment Ltd.
"The general public and the whole world is hereby put on notice that on the 30th day of November 2017, the Federal High Court made an order that status quo ante bellum under the contract, be maintained by the parties, pending the hearing and determination of the motion on notice filed in the suit."
While Daniel is said to be currently operating on the platform of Flyboy International, his team, as of Tuesday evening, was said to have insisted that it had not received any letter or court papers to that effect.
Daniel has, however, given an indication that there is a battle, as he noted on his Instagram page, 'Oluwatobiloba Daniel Dhikrullah Anidugbe, this is gonna be a sweet victory for you, young man."