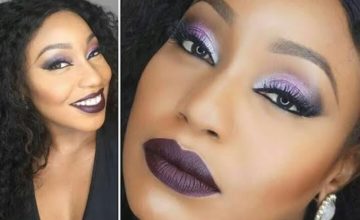 Nollywood actress,

Rita Dominic

is definitely one of the most successful people in her industry and despite her massive success, she's yet to be married and settled down.
The 42-year-old actress in a recent interview spoke on the difficulty in settling down with a man at her age. She also revealed that it is sometimes awkward looking at the societal pressures as to when she is getting married and all that even though she doesn't give ears to such pressures. She rightly stated that she would commit to marriage on her own terms and conditions and not succumb to unnecessary pressures from society.
"I will live with the man, so it is very important that I do it because I want to, not because society wants it for me",

Rita said.
She expressed optimism that she would marry soon, saying,

"I believe that God is in control of my life and will present the right man to me at the right time".
On the question of whether she was currently dating, she said,

"I do date sometimes when someone comes around.
"I love being totally drawn to someone and doing all the loving things couples do, but I am wary of liars and bullies", she added.