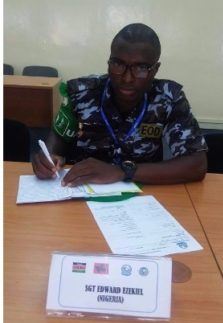 A Nigerian Police Officer, Edward Onoriode has made a shocking revelation about an RCCG Lekki church, the City of David Redeemed Church of God in Lekki Lagos, maids/servants are allegedly not permitted or even allowed to enter the church main auditorium.
He made the startling revelation on his Facebook page and vowed that his claim is true as he has visited the church so many times.
Another Facebook user who agreed with him also claimed the RCCG, Victory Chapel, Magodo does the same thing, adding that the excuse the church uses is that they usually do deliverance for the maids.
Below is what the Police officer shared:
Do you know there's a branch of Redeem Church somewhere in Lekki Lagos where maids/servants ain't permitted or even allowed to enter the church main auditorium?
Do you know the children Church of that redeem church is well furnished with full AC, and state of the art equipments, while the maids/servants are kept in one corner of the church to worship separately like leprosy patients?
Yet, these set of Christians who discriminate against their fellow humans feel they're better than non tithers and they'd make heaven simply because they pay tithes monthly?
If heaven exist, I rather rot in hell than be in heaven with such set of Christians.
©EoE