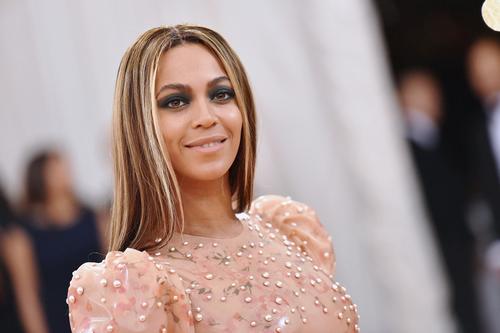 The Beyoncé hashtag on Instagram no longer produces results on Instagram. When viewed on mobile, searching the hashtag leads to a blank screen with the words "No Posts Yet," while the desktop view shows only the top results, as well as a disclaimer for why the results have been limited.
"Recent posts from #
beyonce
are currently hidden because the community has reported some content that may not meet Instagram's community guidelines," it reads. Specific information on why the results have been hidden is not provided, but Instagram does have some info on why Most Recent posts for a hashtag would not be showing up. "We may remove the Most Recent section of a hashtag page if people are using the hashtag to post abusive content in a highly visible place," a page from IG's Help section reads. "If that's the case, you'll only see Top Posts on a hashtag page for a limited period of time."
On Saturday, paparazzi photos of Beyoncé's twins Sir and Rumi Carter, whose images had previously only been shared via an official shoot following their birth, made their way online. The pictures were taken from afar during a family trip to Miami, very clearly without Beyoncé's knowledge or permission. While it has not been confirmed that this is the reason for the limiting of Beyoncé's hashtag results, it seems quite likely. If Bey's fanbase has been reporting the photos on the platform as abusive, it could have played a role in the limited search.
Fans noticed that the hashtag results had been limited Saturday night, and some have also reported that accounts that posted photos of the twins have since been shut down. While there is no evidence that Beyoncé herself had anything to do with Instagram's reaction to the photos, Twitter users had some fun imagining Bey was ordering the cancellation of certain accounts.
See the photo below;