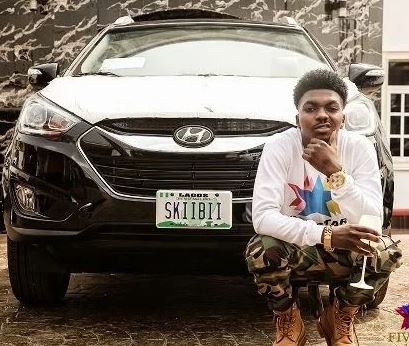 Singer

Skiibii

has parted ways with Five Star Music labelafter 3-years of signing a record deal with them.
The rising pop star was unveiled in 2014 when he put pen to paper with the record label and received a brand new 2014 Hyudai SUV as part of his sign-on perks.
Skiibii

parts ways with E-Money's Five Star Music after 3 years.
He became famous with his August 2015 'death stunt' that didn't go quite well. Since then, he has gone on to to release popular songs like 'Sampu', 'Ah

Skiibii', 'London' and many more.
Confirming his exit from the label, Kcee says:
'My brother, my friend… Its been an amazing journey with you as part of the Five Star Family all these years. As you proceed and go forth as a man on your own, the entire Five Star Music family wishes you well and we'll be here for you to support you as always. @skiibii

God blessings on you we love you'.