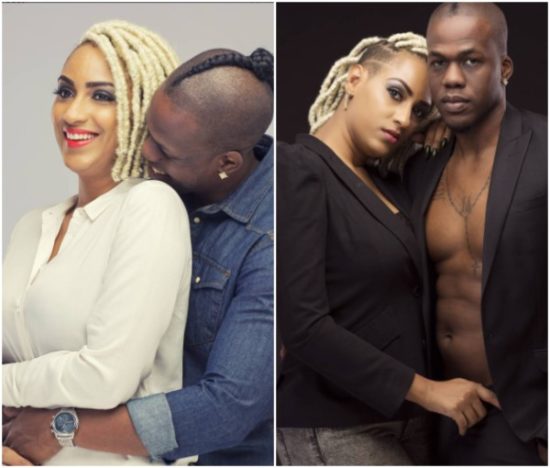 Rapper
Iceberg Slim
and actress
Juliet Ibrahim
have one of the cutest relationships in recent times and the two have minced no words in letting us know just how much they feel for each other.
In this new interview with Punch,
Iceberg Slim
(real name Olusegun Olowookere) spoke about growing up in America, moving down to Nigeria later on to kick start his music career and also what attracted him to
Juliet Ibrahim
.
Read excerpts below:
On his first visit to Nigeria
The first time I visited Nigeria was when I was three. I really don't remember anything about that trip, apart from stories that my family told me. According to them, I was talking to a baby chicken, asking it to be my friend.
On how growing up in America impacted his personality
Growing up in America has had a huge part to play in the person I've become. Although some may see it as an advantage, living in America isn't a bed of roses. I've fought many battles; socially, economically, mentally, and even physically. It has made me strong and resilient.
On why he didn't pursue his music career in the United States
I didn't want to pursue a career in the United States because I wanted to stand for something bigger. I was seen as a typical African-American aka Black guy; however I am a Nigerian. I want to be known as a Nigerian musician, not a Black or African-American musician. But in order to do that, I would have to connect with my people; my fellow Nigerians. That was what influenced my decision to move to Nigeria.
On career challenges
Over the years, the major challenge I faced was trying to find my niche in the Nigerian music industry. The first hurdle was me trying to fine-tune my sound and style to be relatable to the average Nigerian. I then had to learn pidgin English, as well as improve on my Yoruba to infuse those elements into my music.
On his relationship with Juliet Ibrahim
Juliet is an amazing woman. When we first met, I was intrigued by her peculiar choice in music. After we spoke for a little bit, I was blown away by her intelligence, ambition and kind heart. I don't think there are words to describe the relationship. To say it's incredible would be an understatement.