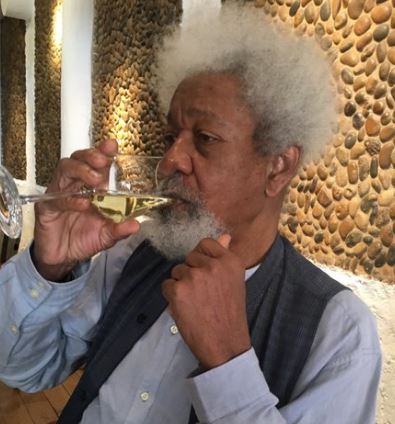 The pride of Nigerian literature, Professor

Wole Soyinka, the 1986 Nobel Prize winner in Literature, has won this year's The Europe Theatre Prize.
Announcing the award, the General Secretary, The Europe Theatre Prize, Alessandro Martinez, said Professor Soyinka won the Special Prize category of the award for his consistency

"as a proponent of an ideal bridge between Europe and Africa in a deeply delicate period for the present and the future of our continent."
The award will be conferred on him in the evening of 17 December this year in Rome, Italy, during the celebrations of the 60th anniversary of the Treaties of Rome and the G7 meeting. Former winners of this prestigious award included Vaclav Havel, one of the most important European writers, and a former president of the Czech Republic.
The Europe Theatre Prize which was established in 1986 as a pilot project of the European Commission under the Presidency of Jacques Delors, is awarded to personalities of theatrical institutions that

"have contributed to the realization of cultural events that promote understanding and exchange of knowledge between peoples."