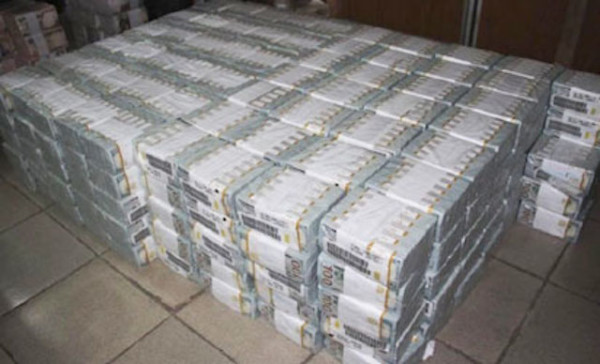 Yakubu Galadima, the lawyer of the whistleblower who alarmed authorities on the money stashed in an Ikoyi property, has confirmed to Punch that his client has received his payment.
The Economic and Financial Crimes Commission (EFCC), had with the help of the whistleblower, recovered $43 million, N23.2 million and £27,800.
Galadima, speaking to Punch, said his client quickly jetted out of the country after receiving his payment.
He added that only part of the N421 million has been paid to his client, the authorities promising to pay the remainder next year.
Taking a dig at the chairman of the Presidential Advisory Committee Against Corruption, Itse Sagay, Galadima added that his client did not run mad after receiving his payment. He said:
My client confirmed to me that he had received a credit alert from the Federal Government. He travelled out of the country this morning (Wednesday morning).
He has been paid the first instalment but there were many tax deductions. Yes, we are happy. I will give you more details later but I can confirm now that he has received some money.
As you can see, my client did not run mad as predicted by Prof. Itse Sagay.