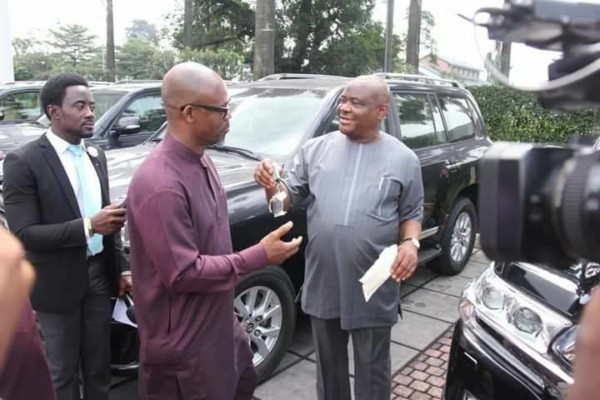 Rivers State Governor

Nyesom Wike

has gifted the members of the state's National Assembly 16 Sport Utility Vehicles (SUV).
He made the revelation on his Facebook page, sharing photos of the presentation.
3 of the vehicles were gifted to the Senators representing the state, while the 13 left went to the House of Representatives members.
Wike, making the presentation at the Government House Port Harcourt on Monday, charged the lawmakers to always defend the interest of the state. He said:
Defend the interest of the state wherever you are. This is from the Government of Rivers State which you are part of. This is to aid you to carry out your official functions in Abuja.
Betty Apiaf, leader of the Rivers Caucus at the House of Representatives, thanked the governor for his support for the members in carrying out their duties.
See photos from the presentation below: