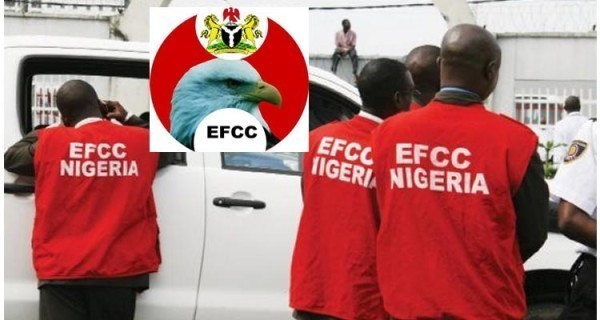 The commission, in a statement released on its official Facebook page, said Chukwuma was arrested on Tuesday following his refusal to respond to invitations.
The commission revealed that despite reports to the contrary, no one was harassed or manhandled during the arrest, and no shot was fired.
Read the full statement below:
EFCC

Releases Innoson on Bail
The Economic and Financial Crimes Commission has released Nnewi, Anambra-State born Industrialist, Chief

Innocent Chukwuma

on bail. The business man who runs a local auto assembly plant was arrested on Tuesday December 19, 2017 at his Enugu residence, following his refusal to respond to invitations by the Commission, after initially being granted administrative bail by the Commission, while his surety could also not be found.
Unfortunately the industrialist resisted arrest and stirred controversy by bringing six truck-loads of thugs to block the entrance to his Plot W1, Industrial Layout, Abakaliki Road, Emeni, Enugu, home. This was after he initially misled the Police Command by informing them that his home had been invaded by armed robbers and kidnappers despite the fact that operatives of the Commission duly identified themselves to policemen guarding his home.
His unruly thugs encircled and manhandled operatives of the Commission who had gone to effect the arrest. Consequently, a distress call was sent to the Commission's Enugu Office for reinforcement.
In all of this, the Commission's operatives acted with decorum and civility. No one was manhandled or assaulted by the

EFCC

team, and not a single shot was fired, despite the provocation.
Chief Chukwuma and his brother, Charles Chukwuma (who is still at large), are being investigated by the Insurance and Capital Market Fraud Section of the Commission's office in Lagos over matters bordering on N1, 478, 366, 859.66 fraud and forgery. The industrialist, among other infractions, allegedly used forged documents to secure tax waivers.