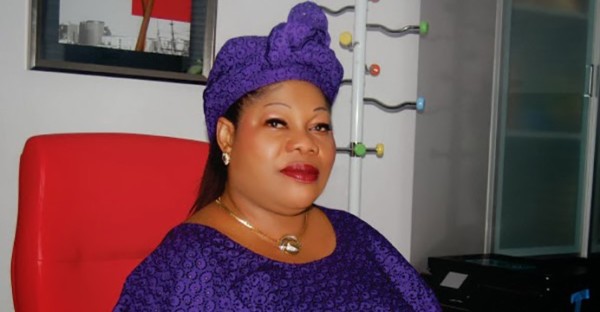 Ngozi Olojeme, former Chairman of the Nigeria Social Insurance Trust Fund, (NSITF), and Deputy Chairman, Finance Committee of the 2015

Goodluck Jonathan

Campaign Organisation, has been arrested by the Economic and Financial Crimes Commission, (EFCC), Vanguard reports.
The EFCC had allegedly been investigating a fraud involving over N62.3 billion in NSITF that took place during her time heading the fund.
Olojeme, who had reportedly been declared wanted months ago, turned herself in, and has according to Vanguard made useful statement to the EFCC.
A source who spoke to Vanguard said $48,485,127 had been traced into her account, being diverted funds meant for the NSITF.
The probe report confirms that the sum has been recovered from her account through her account manager at First Bank of Nigeria. The report said:
That through this process, Dr. Ngozi Olojeme, the then NSITF board chairman, has collected $48,485,127 from her account officer at FBN, which cash he collected on her behalf being the dollar equivalent of monies paid to BDCs by NSITF contractors.
She and others also diverted huge cash allocated for allowances of its staff and compensation to contributors. Detectives actually traced some of the NSITF funds in the personal accounts of Olojeme and the former MD, Umar Abubakar.
For instance, Abubakar and others converted N18billion, being contribution from the Federal Government as take-off grants and Employees Compensation Scheme (ECS) for MDAs.
The said sum was diverted into personal accounts by an e-payment mandate jointly signed by Umar Munir Abubakar and Henry Ekhasomi Sambo.
It was discovered that the NSITF accounts in First Bank and other banks have witnessed a total turnover of over N62,358,401,927 between 2012 and 2015 from the Employee Compensation Scheme contributions.
That out of the N62b, the Federal Government contributed N13,600,000,000 while N48,758,401,927.80 was contributed by the private sector. That there were several payments to individuals and companies from the NSITF bank accounts for purported contracts or consultancy services.
That some individuals and companies that received these payments, in turn, transferred part of the monies directly to the NSITF officials while others transferred huge sums to bureaux de change operators who changed them to dollars.