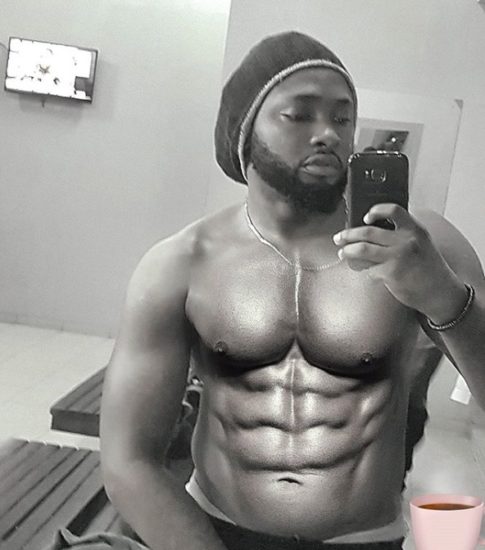 Former housemate and winner of Big Brother Africa,

Uti Nwachukwu

is obviously closing the year on a sexy note.
The actor and TV Personality shared a hot picture drawing the attention of his followers to his sexy Abs.
He shared this hot photo with caption;
'"HATERS!!!!!!
HATEEEERRRRRRRSSSSSS!!!!!!!

OYA COME OUT IN DROVES AND SAY IS PHOTOSHOOOOOP!!!!!!
Mssssheewwwwwwwwwww!!!!!!

#GymLife #LookatMySexyAbs #Fitness #BodyOfEvidence #HandsomeBlackMen #DontJealousMe
'"