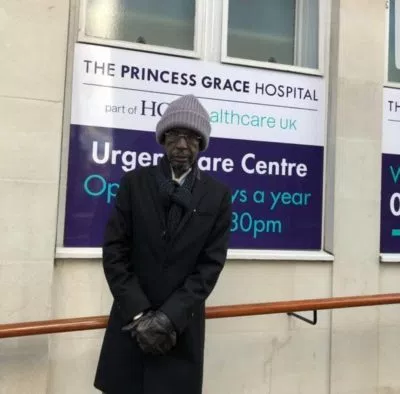 Few days after Veteran actor,

Sadiq Daba

was flown outside Nigeria for medical attention, he has responded to a report by Channels Television about him being misdiagnosed by the Doctors who treated him in Nigeria.
The actor who is currently receiving treatment for Prostate Cancer and Leukemia, through an instagram post, told his lead campaign manager, Dr Joe Odumakin that one of the panelists made this assertion during the interview and it upset him. He said the Nigerian Doctors who treated him took great care of him and without their referral, he wouldn't be in the UK getting further treatment.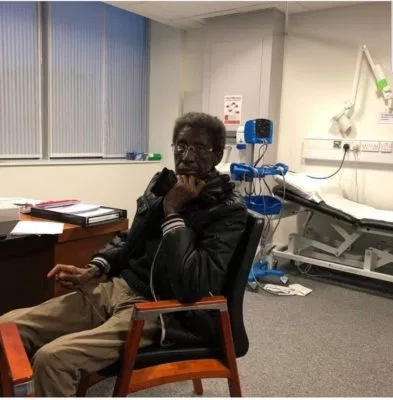 'This was today at the Royal Marsden Hospital, Fulham Road; went to see Dr.Van as, the Ontologist. I will tomorrow go to see Dr. Christopher Ogden, of London Urologists Associates, Devonshire Street, for my first in plant injection. I got a call this morning from my son about a certain interview on Channels Television about me and the assertion by one of the panelist that I was mis- diagnosed in Nigeria!! This is very far from the truth and it got me really, really up set. Nobody has spoken to me, so, where are they getting all that rubbish from? This is no way to help my situation, not by vilifying the same people who did all in their power to help me during my hour of need; it might interest those carrying this fake news, don't know is that without a referral from the Doctors in Nigeria, nothing could have been done for me; all treatment given to me was based on the report I brought over from the Doctors in Lagos!
He further said 'Please,please help me correct this wrong and very dangerous impression being carried out by certain people over there in Nigeria, none of which is correct. I do hold Nigerian Doctors in the highest esteem, especially those under whose care I passed through.. Dr.Abimbola Abolarinwa and her team, Urology Dept. Of LASUTH, and the able and dependable team of Doctors of the Obafemi Awolowo University Teaching Hospital, Ile- Ife…Haematology Dept., under the guidance of Prof ( Dr.) Muheez.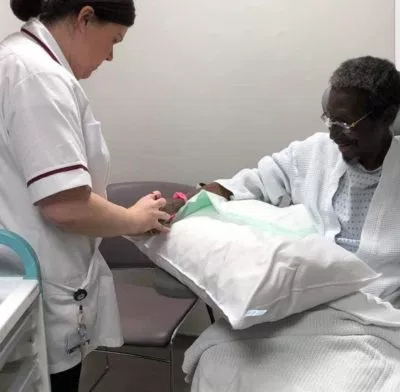 The actor who is battling Leukemia and Prostate cancer, was flown outside the country by Dr Joe Odumakin, Senator Dino Melaye and other well meaning Nigerians early December 2017.