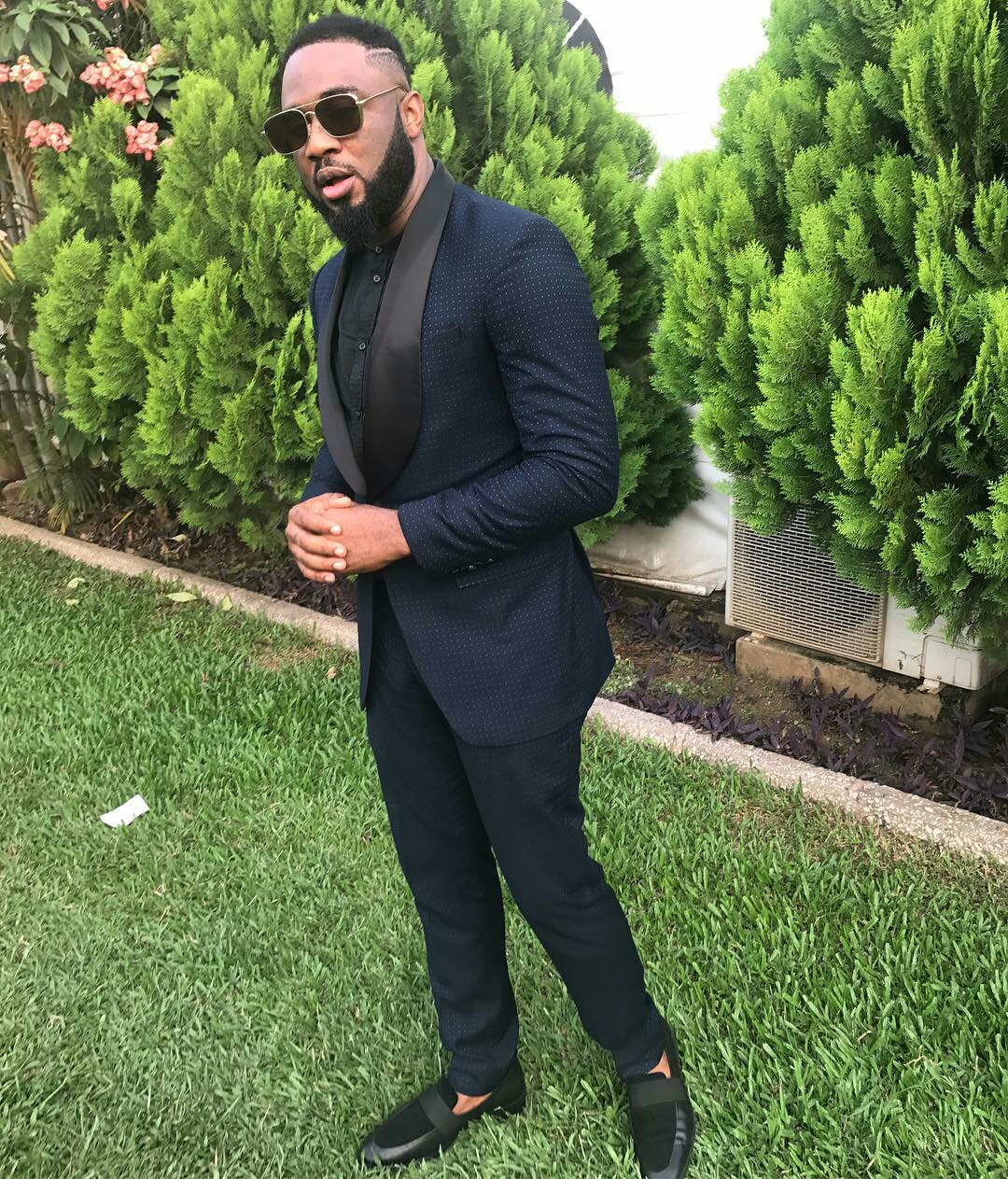 While we await the official statement of singer

Praiz

regarding his arrest by the Nigeria Police Force, his manager has spoken out in an interview with Punch.
It had been reported on Tuesday that the singer was arrested by the police, and had his phone smashed as he attempted recording the arrest.
He was later released, and wrote on his Instagram that he would release an official statement.
Praiz's manager,

Wale Bello, in the interview with Punch, gave a full account of how the arrest went down.
The policemen probably thought

Praiz

was a yahoo boy, he said, with his gold chain and full beard. He said:
Praiz

was on his way to Eleko Beach, Ajah. He was inside an Uber ride and they passed the police but you know the way they go about raiding boys.

Praizspots a beard, he was wearing a fez cap and a big gold chain that day. They saw a young man in the car with a beard, fez cap and a gold chain and probably thought he was a Yahoo boy. So they got into their vehicle and started chasing the car.
When they caught up with

Praiz's driver, they pulled over in front of his vehicle just like in the movies, they came out of their police car, cocked their guns and threatened to shoot. Since

Praiz

was playing with his phone before the incident and he was not expecting anyone to chase him with guns, he simply began to record the scenario.
He asked the policemen to identify themselves if they were men of the Special Anti-Robbery Squad or normal policemen. Then one of the policemen began to yell, 'he is even recording us, he is one of them.' He said that

Praiz

was being mischievous and he was being used by enemies of the Nigeria Police to discredit them.
Praiz

introduced himself as an artiste . One of them recognised him but the other two refused to listen and insisted that they must take him to the police station. At that point,

Praiz

did not know if they were policemen or SARS men.
While they were taking him to the police station, he called us; I was at the beach already and it was from there we started making calls. When he got to the station, they seized his iPhone 7.
By the time we got there, a police officer, Aley Giwa, had already sorted the issue. There was also another senior police officer, Etim Godwin, who was very courteous to us, at Ajah Police station.
When we got there, Godwin acted like a truly professional police officer who knew what he was doing. After he heard what transpired, he simply told

Praizto sign a document and leave but the three officers that took him to the police station were obviously angry that he was set free.