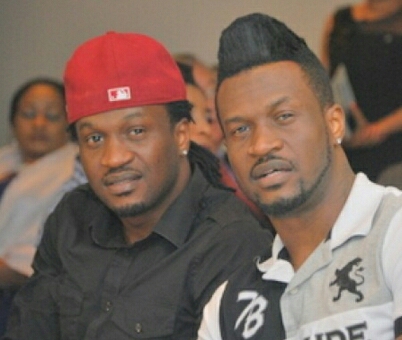 In the years past, countless music groups have emerged and subsided, we can categorize them into the ones that thrilled us and the ones that were just there.
In this list, We bring you the highlights of music groups as far back as the 90s with their melodious tunes. And while their fans hoped they would remain together, it was not meant to be as the music groups all disbanded due to one reason or the other.
THE latest and arguably the most unpredictable albeit heartbreaking spilt the Nigerian music industry has suffered is that of identical twins Peter and Paul Okoye famously known as

Psquare.
Although the group has suffered an off and on rancour before their final separation, until about three years ago, the duo has been up and doing in the music scene both locally and internationally dropping massive hits and shutting down stadiums of about 23,000 capacity in Africa.
Things fell apart when Peter allegedly confronted his twin Paul, and their elder brother and manager Jude for sidelining him in choosing the songs to put out, and that they only selected every song composed by Paul alone.
Both Peter and Paul now have their solo careers with four (two each) songs out for their fans with Peter having two videos for both songs already.
ANOTHER group that rocked the Nigerian music industry between the late 90s to early 2000s is

Plantashun Boiz

which housed the trio of Innocent Idibia, aka 2Baba, Chibuzor Orji, aka Faze and as well as Ahmedu Augustine Obiabo better known as Black Face.
During their days as a group, they had several hits but things came to a head when some members of the group decided to pursue individual careers in 2003.
According to how the story goes, 2Baba signed under Kennis Music where he dropped his hit song African Queen which catapulted him to stardom and made him a force to reckon with in Africa and beyond. Faze on the other hand also made his solo debut with Faze Alone as his first single as a solo artiste. Black Face as well dropped a couple of singles.
Within a space of about two years, the three of them had songs and albums doing well out in the industry and radio stations. 2Baba had Face to Face, Faze had Faze Alone while Black Face had Ghetto Child. The albums did quite well in the industry.
Since then, 2Baba has grown to become a legend and Faze isn't doing bad as well. He only drops singles once in a while. He recently dropped a new single titled Business Man which features Harrysong.
Black face on the other hand has been silent for years now until recently when he called out former label mate 2Baba, for allegedly stealing his song "Let Somebody Love You" which he (2Baba) recorded with international songstress Kelly Bridget.
THE industry also had to deal with the departure of Tunde from his boy band

Style Plus

that also consisted of Shifi, and Zeal.

Style Plus

gained stardom with their hit single Olufunmi in 2007 and they all enjoyed their time giving hit songs back-to-back. The trio was even described in some quarters as the Nigerian version of American RnB group, Boys 2 Men due to their genre of songs.
However, Tunde left

style plus

few years after to pursue a solo career and since then, not much has been heard from him. The reason for his departure is still unknown.
Shifi and Zeal also haven't dropped much songs since, leaving their fans to assume that they are done with music and facing other endeavours.
KUSH, an all-girl group made up of gospel artiste, Lara George, Emem Ema and celebrity photographer, TY Bello, had their hit song, 'Let's Live Together' with. The trio met at the University of Lagos where they formed the group but it only lasted a few years.
While the reason behind their split is still unknown, Lara George was quoted to have said; "Music at the time when

KUSH

started was a very difficult thing to do particularly for three young professionals with so many career options. It was tough keeping things together at that time because the pressure the financial uncertainty brought took its toll on us as a group and everyone started to drift apart until we were no longer able to keep things going."
Lara George has since built her career as one of the most sought-after gospel musicians in Nigeria. Emem on the other hand is now an artiste manager. Incidentally, she now manages Peter Okoye, a member of the defunct

Psquaregroup who now goes by Mr. P. Ty Bello is a celebrity photographer who is doing well in her chosen field.
ANOTHER boy band which rocked the late 90s and early 2000s was

Remedies, made up of Eddy Remedy, Tony Tetuila and Eedris Abdulkareem. The group was a force to reckon with, giving the RnB and Rap genre a new face. The group had songs which enjoyed airplay. They went separate ways to start as solo artistes.
The last thing heard about Tony Tetuila was his ambition to run for political office. Eddy has been off the radar for long while Eedris who was the rapper in the group is still around but involved in more controversy than music.
Kcee Presh
KCEE Presh, made up of Kcee (Kingsley Okonkwo) and Presh (Precious John), came to limelight when they won the much coveted Star Quest prize in 2002. They were rewarded with the Most Promising Act award that same year. They also won the Best Collaboration, Best Music Comedy Video, Best Akwa Cross Artist (2006), Best South-South Artist (2006) and a host of others during their short stay together. Although of different backgrounds (Kcee hails from Anambara state while Presh is from Akwa-Ibom and Cross River), Kcee made songs that rocked the Nigerian music scene during their time as a group. They later fell apart in 2011.
Kcee however got signed to Five Star Music, a record label owned by his younger brother, E-Money. Kcee hit the music waves with his debut single Limpopo in 2013 which gained him massive followership. He has since helped put his record label at the forefront of the music industry in Nigeria.
Presh on the other hand hasn't offered much as a solo artiste since their split.
Like Kcee, he also got signed to a new record label Eric Many record and released a song "I No Dey Lie" which features Tiwa Savage in 2016. The song didn't fly as expected and since then, nothing has been heard from him.