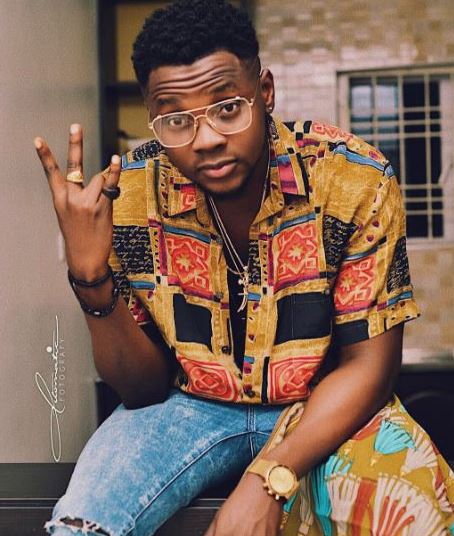 Nigerian singer,

Kiss Daniel

has been in the news a lot lately since he walked away from his former label, G-Worldwide.
In a new exclusive report by LIB, some shocking revelations have been made about the singer's contract with G-Worldwide. Below is how they are reporting it:
Since the story broke, we have been digging and talking to both parties involved and while the key players are avoiding the media as well as being quoted, their aides and sources close to them are talking.
Our investigations revealed that contrary to the denials by G-Worldwide in the press,

Kiss Daniel

was actually placed on a monthly salary of 30,000 per month all through the success of his hit single 'Woju'.
A highly placed source who spoke to us on condition of anonymity said,
'from the beginning of his contract (a 7 years and 5 album contract) he wasn't placed on any percentage rather

Kiss Daniel

was placed on a monthly salary of 30,000 (thirty thousand naira) up until 'Woju' remix was released then it was later increased to 50,000 (fifty thousand naira) before he insisted on a review of his contract in 2015 and by the second quarter of 2015 he began to receive 40% of his performance fees. All the while he was collecting 30k, the boy already had a monster hit song 'Woju' and was raking in millions of naira'.
We asked for specifics to be sure of the period

Kiss Daniel

stopped collect 50,000 naira as salary and our source said, 'I really can't place the date but I'm sure he was on that salary till after the release of 'Laye'.
The song 'Laye' was released in May 2015.
Our investigations also revealed that

Kiss Daniel

though wasn't legally barred from collaborations, his record label vehemently stood against it, 'the label categorically banned him from doing collaborations and made it look like he's the one avoiding it. Or have you also seen his label mate, Sugarboy on any collaborations?
The industry can testify to it, i won't mention names but we all know. All the superstars who came to support

Kiss Daniel

at his album listening party, he couldn't payback the favour when they needed him because the label prevented him from doing so. Basketmouth even had to block him on Instagram because Kiss was supposed to do a show for him but his label refused and Basketmouth got angry thinking

Kiss Daniel

was the one playing games with him'.
We further learnt that the relationship between

Kiss Daniel

and his record label was filled with so much tension, hate, frustration and animosity as our source revealed that, 'Kiss Daniel

couldn't even make it to his own father's burial because his label threatened him'.
We asked how? and they said, 'on the day of his father's burial, he already had a show that was booked and his label told him they don't care about his father's burial but he had to attend the show else he'll get sued. At that time,

Kiss Daniel

was still on a monthly salary of 50,000 and two days before his father's death, his kid brother was also involved in accident that left him unconscious for weeks. The label only gave him 200,000 to buy 'coffin and fry puff puff' our source said.
Till date, we gather that

Kiss Daniel

has made no income from any digital sales of his music, no income from his endorsement apart from the 40% he makes from shows. The label didn't also provide him with an apartment or cars. Though he stays in his own house and own a couple of choice rides, we gather that he's had to pay for the official car that was used to move him around in the early days of the career which has since been given to the younger brother of his record label boss, Emperor Geezy.