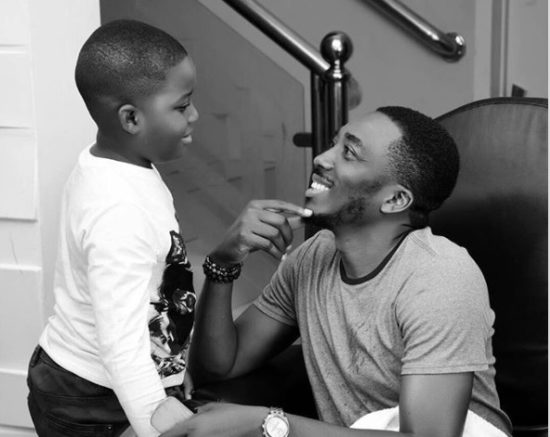 Most people receive a few friendly Facebook messages or a commemorative Instagram post on their birthday. But if you're

Bovi's Son, David, you'll be on top of the world to get such amazing birthday wishes from your Father.
David, clocked 8years old today and His Comedian dad, Bovi

's took to his IG page to celebrate him!
Exactly 8 years and 9 months ago, he started as a seed of semen! Today I will celebrate the man who started a new phase in my life. My first fruit! Happy birthday to my captain Chukoo!!
Here's the photo he shared: