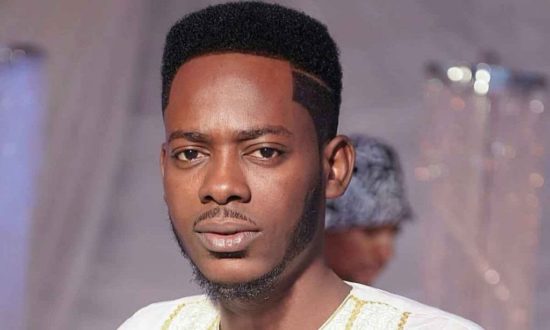 Sometimes ago, a tweet made by Singer,

Adekunle Gold, asking newly married Nollywood actress, Adesua, to be his girlfriend went viral.
He said while he was still trying to meet Adesua's conditions for accepting him, the actress announced her engagement to her sweetheart, Bank W.
However, Adekunle told Punch that it was a joke and his tweets shouldn't have been taken seriously.
He said, "People do not know if Adesua is just my friend. They wouldn't know if my tweet was just banter or if it was real.
"I guess a lot of people thought it was real and I was asking Adesua out online. Why would I do that?
"We were just joking and she is my friend. I even tweeted when she got engaged that I 'd not even got the 50, 000 retweets she asked for and she was already engaged. It was just banter but I guess people see what they want to see. Adesua and I never dated; we were/are just friends.
"If we had dated, I would have definitely worked towards marrying her. I mean, who would not want to marry Adesua? That is 'if ' we had dated but that was never the case."
On

Simi, "I don't have to tell you if I am dating

Simi

or not. I cannot reveal my girlfriend's identity because it could be that she does not want to be known.
"It could be that I want that aspect of my life to be a secret. People know and love me because of my music.
"I cannot be married for 10 years and people would not eventually find out. When the time is right , everyone would know who my love interest is.
"Let 's assume that I am dating

Simi, what if it does not work out? I 'd love to keep that part of my life secret."