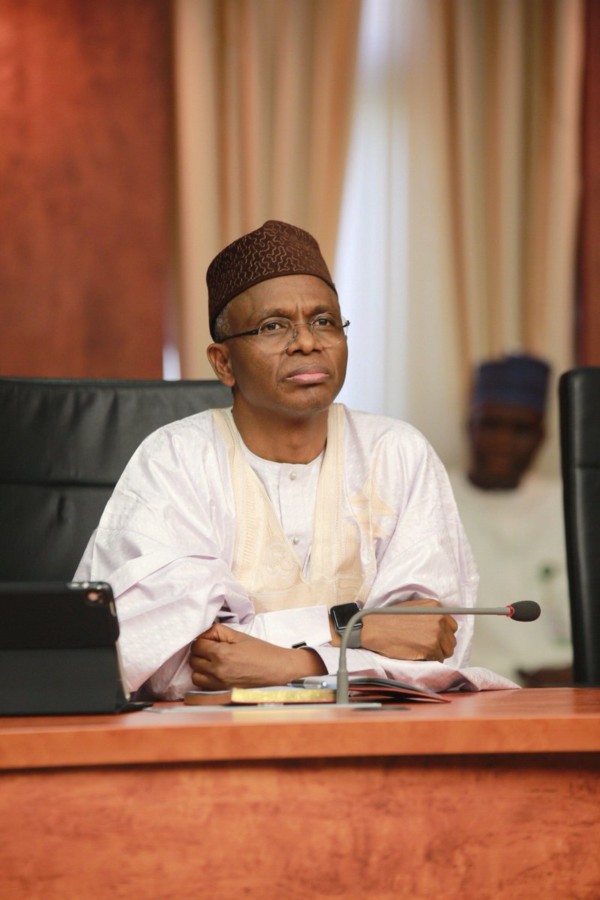 Kaduna State Governor

Nasir El-Rufai

has said he wishes former vice president

Atiku Abubakar

well as he leaves the All Progressives Congress (APC), Premium Times reports.
Atiku had, in a statement personally signed by him on Friday, announced his resignation from the APC, citing lack of good relationship with the party leadership, among other issues.
In an interview at the State House after attending the Friday juma'at service with the president, El-Rufai said he'd heard Atiku would leave the party in December. He said:
I have heard about what the former Vice President said about leaving the APC. We knew he was going to leave in December but he has left in November which is good because the earlier he leaves for where he belongs, the better.
He has changed political parties a few times, there is nothing surprising. Before the 2019 elections if situation changes and he thinks he can get the ticket in 2019 he will come back. That is what he has done a few times.
El-Rufai said no one will follow Atiku in leaving the party. He said the only one who can, the Adamawa State Governor, Bindow Jibrilla, has already endorsed President

Muhammadu Buhari

for the 2019 presidency. He said:
I want to assure you that there is no one governor in the APC that is going to go with former Vice President

Atiku Abubakar.
The only governor that he would think will go with him, the governor of Adamawa State has already endorsed President Buhari for the 2019 elections.
He added that Atiku is not a threat to Buhari. He said he'd made the statement in Atiku's presence, adding that he'd told Atiku not to run for president. He said:
He has never been and will never be a threat to President Buhari. Let me say this very clearly, and I have said this to the former Vice President in 2014 Dubai when we met. Because before joining the APC, he sent for me.
However, I told him not to run for the presidency because I believe very strongly this is Buhari's era.
As long as President

Muhammadu Buhari

is in politics I do not see any Nigerian from the northern part of the country that will be able to match him in popularity. Anyone standing up to challenge him is wasting his time.
God has decreed that this is Buhari's time and we are waiting for the PDP to give

Atiku Abubakar

the ticket and we will face him on the field. But I have no doubt that I will not lose any sleep about it.