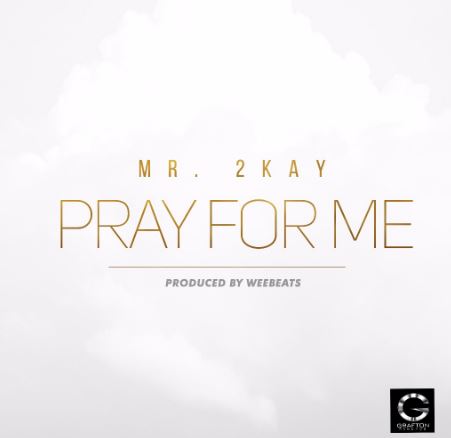 Mr 2kay – Pray For Me. Barely two weeks after his ugly ordeal with armed robbers at Eko Hotel in Lagos, Mr. 2Kay has released a new single titled "Pray For Me," produced by Wee Beats.
According to Mr. 2Kay, "Pray for Me" was recorded and scheduled for a late November release along with his forthcoming album but the ugly incident has disrupted the plans, hence the need for his label, Grafton Records to push the album release to a later date.
Mr. 2kay says his last experience only calls for prayers for him and as many that need it. "Prayer is all I need right now and the same goes for anybody that is going through one challenge or the other," he says.
"Pray for Me" resonates positivity and hope especially at a time when it seems like things are bad. Mr. 2Kay prays for his fans and appreciates everybody that reached out to him in the past week.