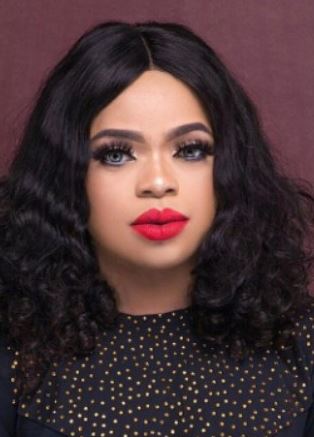 Snapchat sensation
Idris
Okuneye aka
Bobrisky
has on his Instagram replied former rapper Eedris Abdulkareem.
Abdulkareem, in an interview with television station TVC had said:
One thing I'll say is Allah says that if you are a man and you get hmmm by a man, on the day of judgment expect fire coming from your mouth to that stupid place wen dem they choke you. It's as simple as that.
Bobrisky
is just trying to be an American. This is Nigeria, we are fake people. And don't forget, there are a lot of rich people into it, don't get it twisted.
Bobrisky
, on his Instagram, has condemned the Eedris, asking who is he is to judge.
Bobrisky
wrote:
One thing I won't take from nobody is saying trash to other people all in d name of FAME !!!!dis idiot that look like fire wood dust is saying rubbish to me. Hey man I don't know ‍ u cos u are nobody. The energy u are putting to bring other celebrities down pls use that energy to build ur dusted future back to life. U keep granting different interviews up and down as if dey are paying u to say all dis rubbish u are vomiting from ur damage lips .You are judging other people…..who are u to judge ‍ them. U never tell us say na u be d son of God who he sent to start judging people fool . Cheers guys Bobrisky is back #itakenoshitfromnobody