Reports surfaced earlier after a 'For Sale' sign-post was seen in front of the property.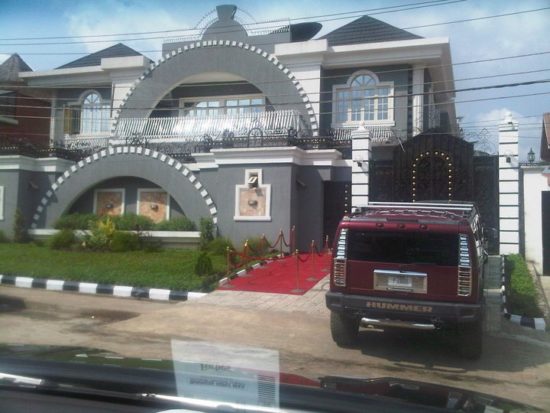 A call put through to the agent in charge further revealed that the twin building with a swimming pool, underground basement and other exotic features is up for sale at 320 Million Naira.
Further inquries now confirm that the Sqaureville mansion belongs to just Paul and

Jude Okoye, not Peter. This has been in effect since 2014.
"That house belonged to Paul and Jude after they shared all their properties in 2014. Peter doesn't know anything about it anymore," a source in the know said to us today.