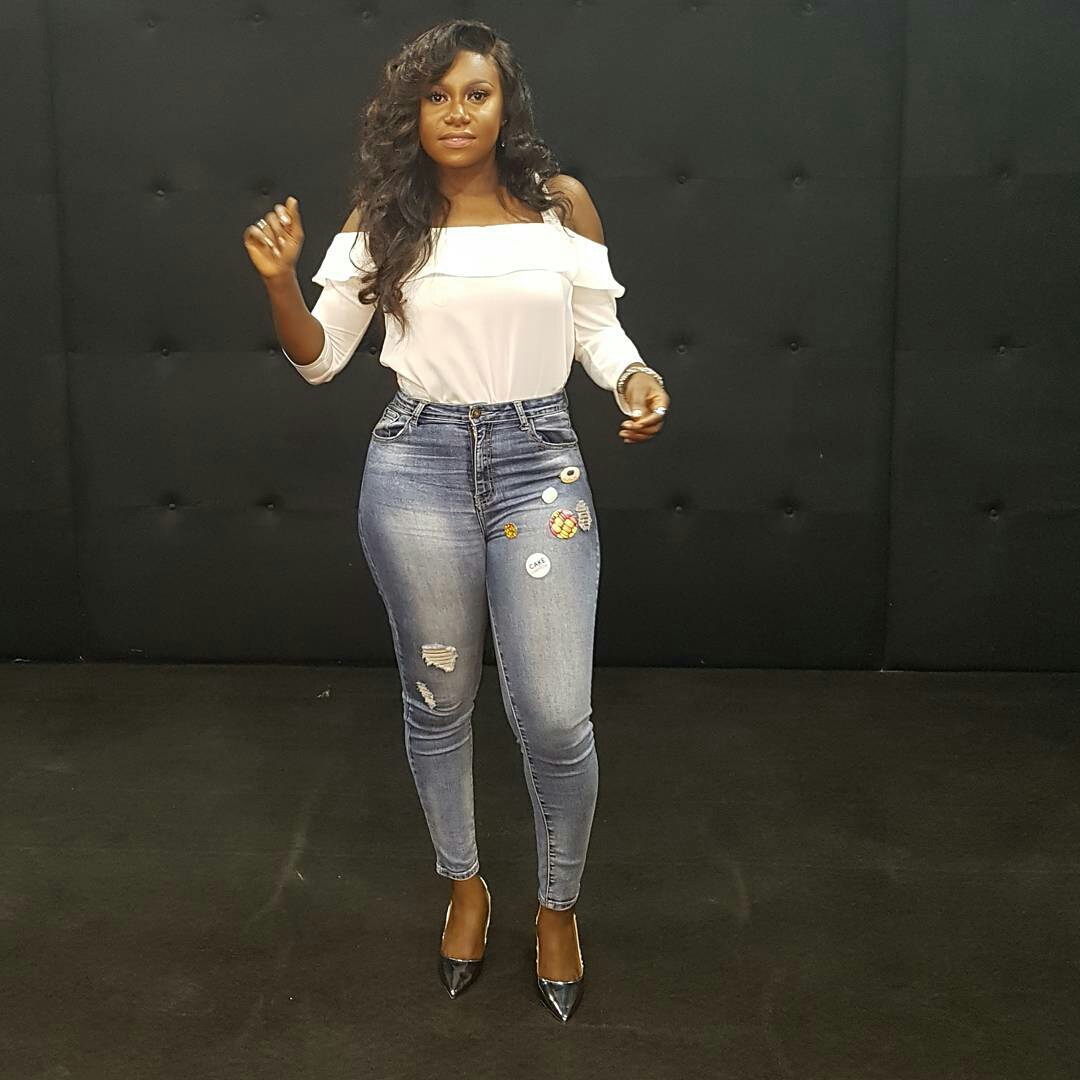 With her debut album "This is Me" out, her little sister Teni signing a record deal, singer

Niniola

has so much to be thankful for.
Niniola

sat with Punch to discuss her beginnings, times when she'd stick her head out the window with her little sister in tow, singing and shouting.
Niniola

isn't one for alcohol, she revealed. She said her "head would scatter" if she performs under the influence of anything. She said:
I never perform under the influence of anything because my head would 'scatter'. I have a light head. I don't drink.
Prior to now, I used to drink once in a blue moon but now, I do not drink anymore because if I take a little alcohol, I would just go gaga.
She was so happy when Teni's song "Fargin" trended. She said:
Teniola is my baby sister and when her song, Fagin trended, I felt very good.
I remember we used to sing together on the stairs in our house with our other siblings and relatives. There were times when we would stick our heads out of the window singing and shouting.
I am very happy about my sister's growth because it means that I would not have to look over my shoulder to know if she is moving up the ladder of success.
I remember when she was coming into the music industry, she told me that she did not want to be in my shadow and I agreed with her.
She just decided to come into the industry on her own bearing her name, Teni, and not

Niniola's sister.
We are not like Beyonce and Solange, our case is different. We are two different brands trying to take over the world.
She also discussed being so embarrassed by her chipped tooth she wanted to die when she was little. She said:
I chipped my tooth when I was in JSS2. I remember it was in the house and my elder brother was playing with my cousin and he was pouring water on her.
He said he also wanted to pour water on me so while I was running away from him, screaming with my mouth wide open, I fell down and saw my chipped tooth on the floor.
It was on a Sunday and I had to go to school the next day. I wanted to kill myself because I did not know how I would face my school mates the next day.
Coincidentally, there was a school mate of mine in the house who had come to see my cousin, so she explained everything that happened. I had planned that the next day I would not talk so much in school but to my surprise when I got to school, everybody was talking about my chipped tooth; that girl had gone to spread the news.
I was embarrassed and it took me a while to get used to it. My mother even told me to get it fixed but I refused and I told her I wasn't ready.