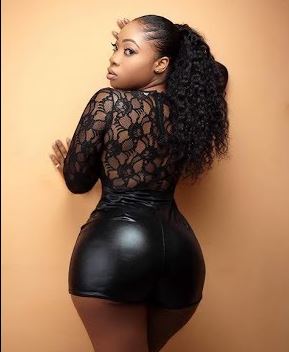 Endowed Ghanaian actress,
Moesha Buduong
has revealed that she's famous for her massive behind, but she's got a bigger talent, but her endowments sometimes scare of local movie producers.
"My talent is as big as my behind" Moesha told live FM during an interview, adding that movie directors and producers in Ghana have not been able to exploit her full potential.
I am an expensive actress. and people do not know my value and worth. that is why i get very few roles to play in Ghanaian movies.
I said i am going to bring the Oscars to Ghana, and i will do just that. But the Ghanaian market is just not good for me", she added.