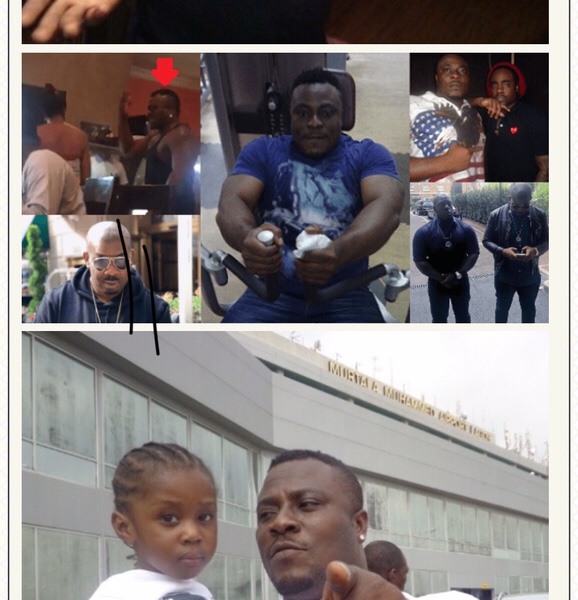 A video surfaced yesterday showing a buff man shouting at a woman who allegedly told him to park properly at a Lagos restaurant.
New reports state that he's since been fired by his employer.
Twitter user TheGirlsLikeMe @DoreenGLM Just Broke the news;
Update: My friend (a woman) recognized the man in this video, and messaged his employer( a man) to alert him of his behavior and how she is sure he would not approve of it. The employer says he has fired him.
According to our own investigation the man's name is @chidimavin on Instagram Chidi Irechukwu is bio boldly reads "Don Jazzy's Body Guard"