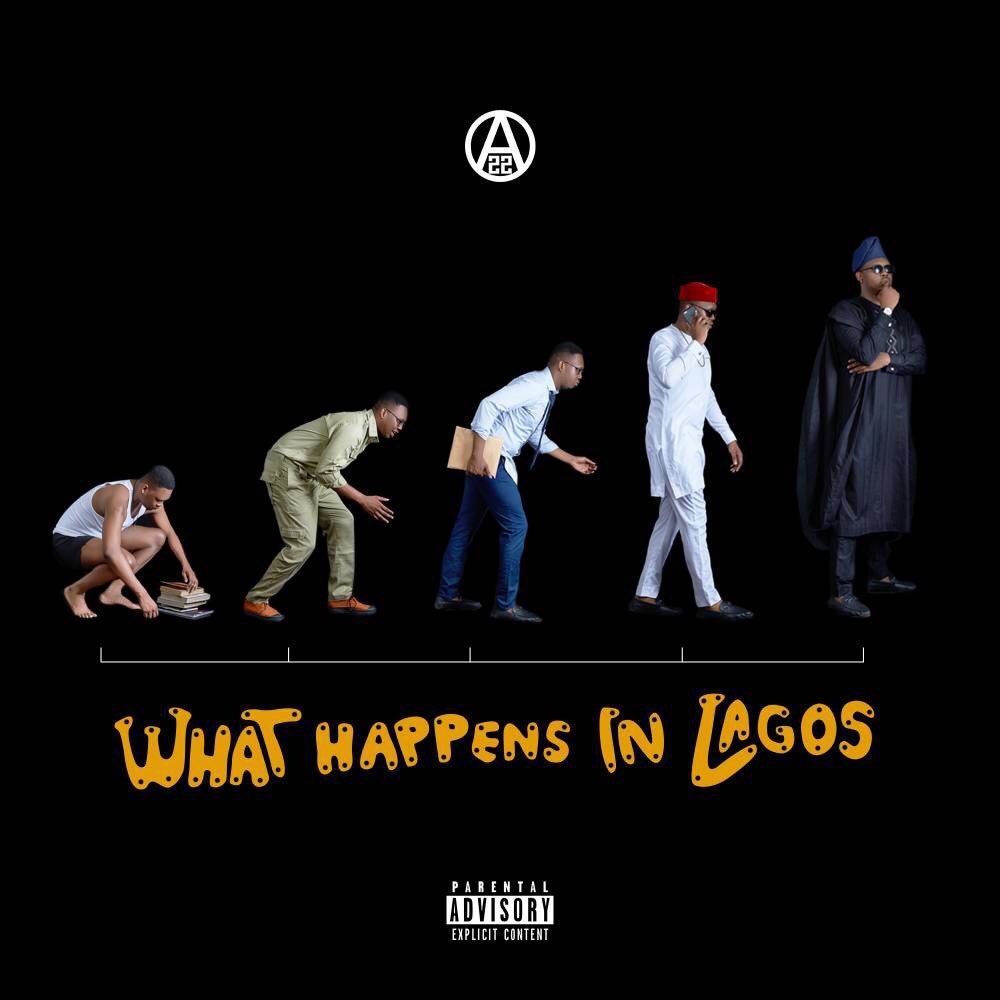 Nigerian afropop/rap act Ajebutter22 is set to drop his debut album titled "What Happens in Lagos". He has unveiled the cover art for the album which he reveals will drop on the 24th of November 2017.
The rapper has had a good year with singles like "Ghana Bounce" and "Wayward" still disturbing the airwaves.
The album artwork mimics the journey to attaining the "Lagos Big Boy" status, and this, he describes, is the theme of the album.
I wanted to document the different phases on the path to the "Lagos Big Boy" status that seems to be the Lagos Dream, the album goes from a hopeful student to a struggling working class man and finally the big boy with a questionable past.
The album is a docu-style satire as Ajebutter22 tells the "Lagos Hustle Story" from a birdseye view that is relatable, entertaining, heartfelt and hilarious! The album will have a few songs to make you think, a few club anthems and just all round good vibes.