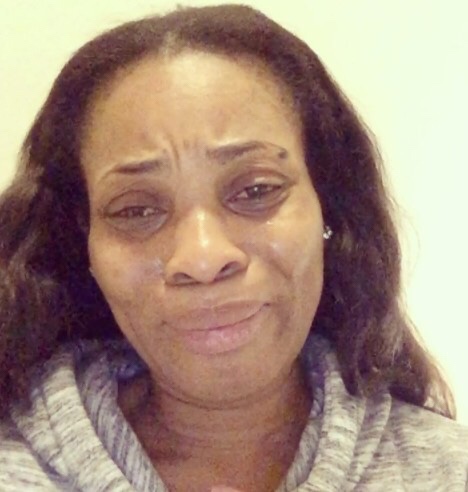 Nollywood Actress,

Georgina Onuoha

has taken to Instagram to call out Nigerians for not reacting to the situation in Libya were fellow Nigerians and other Africans are being sold into slavery.
In the emotional video which showed her in tears, she called out her fellow Celebrities for not crying out concerning the situation stating that life is not all about posting pictures of Range Rover and luxurious lifestyle.
"Share and tag all your celebrity icons until they begin to speak up and demand actions. Wake Up Nigeria Bring Back our Youths From Libya Enough is Enough
There is a special place in hell for all who see injustice been done or melted out on their fellow humans and remain silent about it. Let posterity judge all us.
Modern day slavery in Libya
Nigerian government remains mute
No outrage in the land
Majority of these young men being sold in Libya are Nigerians fleeing hunger and abject poverty.
A cry for help
Nigerian government Do Something
Bring back our youths being sold into slavery in Libya Shame on us all if we continue this Code of silence
Time to start an Online Petition demanding actions from our federal government.
#Bringbackouryouthsbeingsoldintoslavery.
#Bringbackouryouthsfromlibya