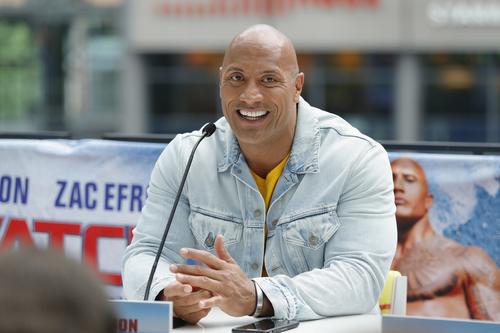 Fast and Furious actor
Tyrese
Gibson threw shade at co-star Dwayne "The Rock" Johnson for holding up the franchise's sequel due to him doing a spin-off of the film that has just been confirmed.
The franchise's spin-off will be written by Chris Morgan and follows Dwayne's F9 character, Luke Hobbs, and Jason Statham's character, Deckard Shaw. The exact details on how the storyline will go are currently under wraps, but as the script progresses more updates should follow. The movie is set to be released in July 2019.
Dwayne and the producer of the upcoming film, Hiram Garcia, tweeted their excitement for the confirmed reveal with tweets that read:
As we noted before,
Tyrese
wasn't too happy about F9 being put on hold until the year 2020. He shared a photo to Instagram with a lengthy caption directed at Dwayne and Harim where he said the following:
"#PSA Congratulations to @TheRock and your brother in law aka 7 bucks producing partner @hhgarcia41 for making the fast and the furious franchise about YOU – And like you, DJ even if they call I will not be deleting this post – Gn folks see you in 2020 April #FastFamily right? Nah….. it's about #TeamDewayne#3yrs will it be worth the wait? #NoShaw just Hobbs will this be another #BayWatch? Guys guys just relax I'm just a passionate film critic."
Tyrese
recently made headlines for being investigated by the L.A. County Dept. of Children and Family Services. His ex-wife, Norma Mitchell Gibson, is seeking full physical and legal custody of their daughter after
Tyrese
spanked his child "between 12 and 16 times," leaving her unable to sit, among other allegations.
Tyrese
's attorney has called Mitchell a "piece of shit" and says he will prove his client is a "good guy."