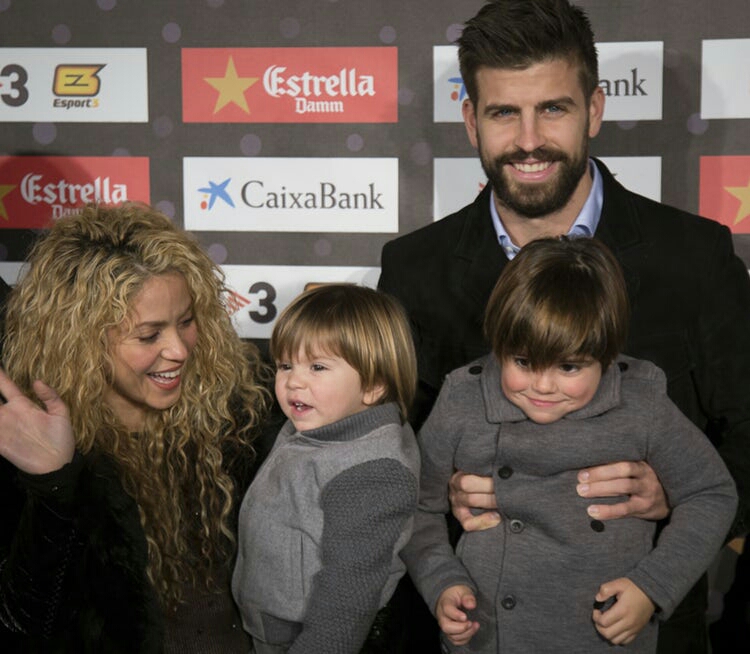 Spanish website Cotilleo claims
Shakira
and her boyfriend/baby daddy Gerard Piqué have called it quits after six years together. Rumors about a possible breakup had been circulating for a few days.
The beloved singer was reportedly the one who decided to end the relationship, moving out of the home the couple shared in Barcelona. The duo have two sons, Milan, 4, and Sasha, 2. It was previously revealed that
Shakira
will embark on a four-month tour starting in November while Gerard, a professional soccer player, will be preparing for the 2018 World Cup with Spain's national team.
The news is especially shocking given the fact that the 40-year-old released a song about her beau, 30, in April called "Me Enamore." "With you I would have ten children," she sings. Ugh, just punch us in the gut why don't you.
Cotilleo is reporting that
Shakira
ended the relationship and has moved out of their Barcelona, Spain, home. There are a lot of questions to be answered because the couple have two children, Milan, 4, and Sasha, 2.
If a breakup did occur, this happens at a very big time in both of their careers.
Shakira
is headed out on a four-month tour, and Piqué is focused on vying for the 2018 World Cup with his soccer team.
Shakira
and Piqué were never married, but there is a 10-year gap between their ages. While this certainly isn't a recipe for disaster in any relationship, the two could be different paths in their lives right now.
The couple have yet to confirm any breakup news, and their social media accounts continue to be upbeat and positive. She's sharing her music, and he's been posting photos of his life on the soccer field.
Since
Shakira
and Piqué are currently keeping mum on the split, they might be taking some time off to think, or they might be trying to reconcile behind the scenes. With two big careers and a young family,
Shakira
and Piqué are wisely keeping this private — for now.
Back in 2014,
Shakira
was asked whether she'd ever tie the knot with the athlete. "We already have what's essential, you know? We have a union, a love for each other, and a baby," she told Glam Belleza Latina. "I think that those aspects of our relationship are already established, and marriage is not going to change them. But if I'm ever going to get married, he's the one." RIP true love.
The Colombian beauty was also forced to defend their partnership after comments she made were taken out of context. In an interview with Billboard magazine, the "Hips Don't Lie" hitmaker called Gerard "territorial" and confessed, "he no longer lets me do videos with men." She later clarified, "Gerard doesn't tell me what to do — we discuss everything as a couple, as I imagine most partners do. We have a beautiful relationship and one of mutual trust."