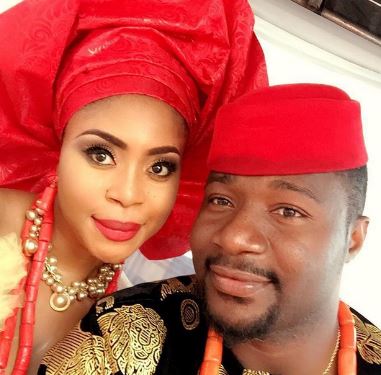 Nollywood actor, Charles Billion's marriage to actress Mimi Orijekwe has come to an end as there have been reports that Charles is expecting another child with a U.S based lady.
Reports reaching us is that Mimi Orijekwe is over the marriage and her family is set to return the bride price he paid when they got married in July 2015.
Sources claim that after Mimi Orijekwe got to know that her husband is expecting another child with another woman and confronted him but he neither denied nor confirmed the report.
According to LIB sources who claim that Mimi asked her father to call Charles's family to come for their bride price but up till today October 9th, they are yet to come see her family. Mimi has however threatened to go to social media to call them out, if they do not come forward to collect the bride price so that their marriage can be dissolved officially.
The marital crisis started after a female police officer informed Mimi that she was pregnant for Charles, just after their wedding in 2015. Though Charles apologised, however with the recent report, Mimi has vowed never to take him back and she wants their marriage dissolved as soon as possible