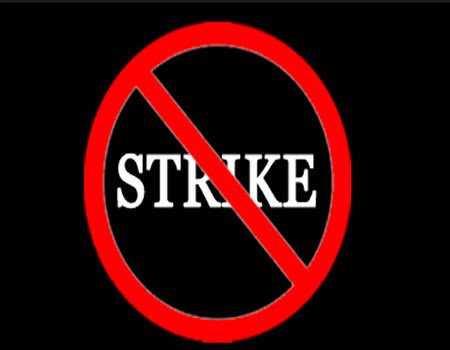 Averting another ASUU strike
The tertiary education sector is sitting on a time bomb. The Federal Government is yet to honour its agreement with the Academic Staff Union of Universities (
ASUU
).
I don't think the Federal Government wants
ASUU
to go on another strike but if this situation extends beyond the October 31 deadline, then
ASUU
will very likely go on strike again.
President of the association, Professor Biodun Ogunyemi had, in announcing the "conditional suspension" of the previous strike, said the action was taken after the union gave the Federal Government a deadline of the end of October to fulfil its promises.
We don't want another sttrike, however short it may be. The universities and their students are yet to recover from the last one.
Exams that should have long been concluded are only being rounded off now. The holiday that is supposed to follow has been shortened. The academic calender has been disrupted.
We can't afford to have further disruption of our academic calendar.
No one knows how many Nigerian students were involved in accidents and how many died on our bad roads when traveling to and from school at the commencement and cancellation of the last
ASUU
's strike. We can't afford to risk the lives of these students again.
In my article on the last
ASUU
strike, I stated that the Federal Government had to find a way to institutionalise swift response to prevent
ASUU
from going on strike in future.
I beseech the Federal Government to do the needful and avert this impending calamity.
-tribuneonline