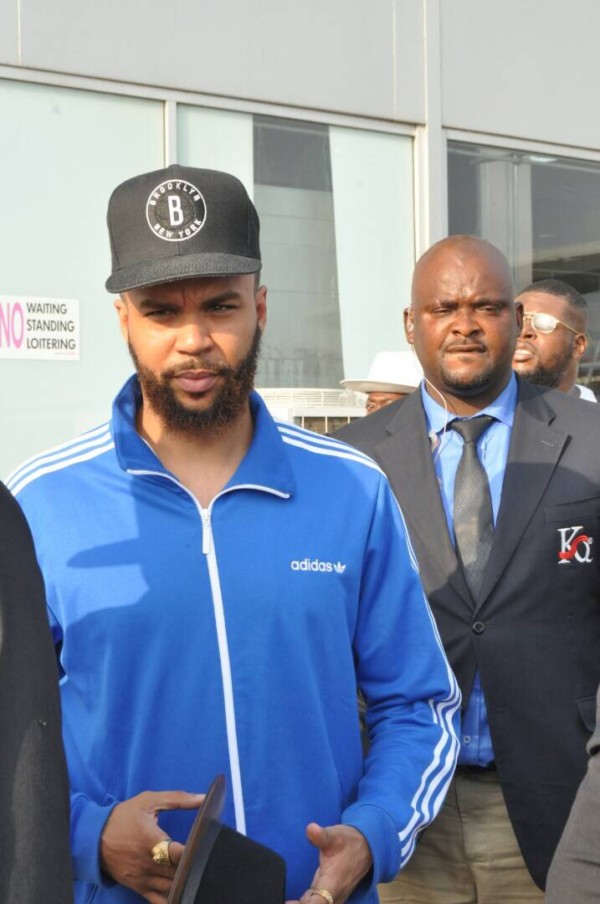 Jidenna
has arrived Lagos ahead of the Heineken Live Your Music parties in Abuja and Lagos.
He will be performing on Friday, October 27, at the Transcorp Hilton Hotel in Abuja and on Saturday, October 28, at the Eko Atlantic in Lagos.
Jidenna
was announced as host at a press cocktail for the 2017 Heineken Lagos Fashion and Design Week held at the Heineken House on Friday, October 13, by Franco Maria Maggi, Marketing Manager, Nigerian Breweries Plc.
See more photos of Hus arrival;