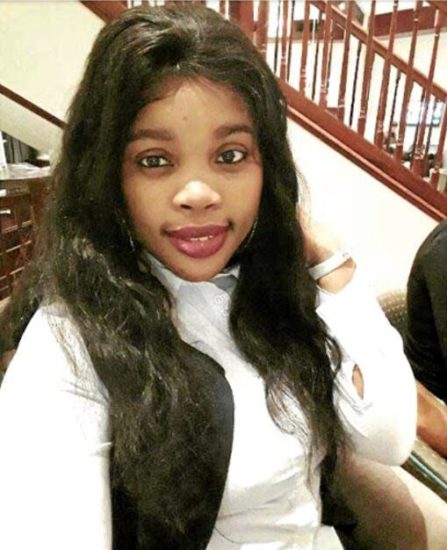 A South African student
Sibongile Mani
is currently in trouble after a system error led her into a spending spree.
The accountancy student at Walter Sisulu University (WSU), received a payment of R14.1 million (over N388m) – instead of R1'400 (N38,500) spent about R818'000 (N22m) between June 1st and August 13th, 2017 when it was reversed.
According to TIMES Live, Intellimali, the company that administers financial aid allowances at the school, said it is treating the case as fraud.
Intellimali's CEO Michael Ansell in a statement on Wednesday said:
The investigation is ongoing and legal action will be taken against the student.
Intellimali is currently in talks with NSFAS (National Students' Financial Aid Scheme) and WSU to determine the most appropriate action to be taken.
While all other students received their usual monthly allocation of R1'400; she received in error an allocation of R14.1 million.
When the error was discovered in early August 2017' she had misappropriated R818'000.
During the period in question' Intellimali was managing the monthly food allowance of R1'400 for thousands of students at WSU.
Regardless of the outcome of the investigation referred to later' Intellimali takes full administrative and financial responsibility for the incident. Neither the funder' National Student Financial Aid Scheme (NSFAS) nor the university (WSU) have erred in any way and they are not responsible for this. In addition' no student's financial aid support will be affected in any way.
We have already put in place the necessary controls to prevent an incident of this nature ever happening again.
As is our standard practice, Intellimali deactivated that student's allowance and notified the university that we would investigate the matter.
In this case, the investigation proved to be complex, highly technical and time consuming. It required the attention of both internal professionals and external experts," he said.
University spokesperson Yonela Tukwayo said the university had been notified that Mani went on a "lavish" spending spree.
"
People started complaining after she started living a very lavish lifestyle.
All students who were supposed to receive their money, did receive their money. This didn't negatively affect any students.
Some students picked this up from the very lavish lifestyle she started living. We will also be looking into how this money was spent to buy some of the expensive goods.
It was very callous and she did not report the matter immediately. She will definitely be held responsible'
" she said.
Mani is the Pan Africanist Student Movement of Azania (PASMA) Buffalo City Campus branch secretary.
Samkelo Mqhayi, deputy branch secretary of South African Students Congress (SASCO) and SRC student support officer, said he was the one who outed Mani.
"
She used to sport neat cornrows but she had recently started wearing a R3000 Peruvian weave.
She also bought an iPhone 7 for herself and all her friends. She suddenly appeared at lectures wearing designer clothes.
She threw surprise birthday parties for her friends and used some of the money to fly to events like the Durban July.
Suspicions grew after a receipt from Spar was leaked showing a balance of just over R13.6-million. I called NSFAS offices to check if this was true and NSFAS confirmed that the initial amount was R14-million.
Obviously, after the slip was trending on social networks students started connecting the dots on how she has been living a luxurious life in the past few months,
" Mqhayi said.
Speaking on Wednesday she said: "It's difficult, very difficult but I will get through (it)." When asked to tell her side of the story, she said: "I am not ready."