Tuesday, December 12, 2017
Thursday, December 07, 2017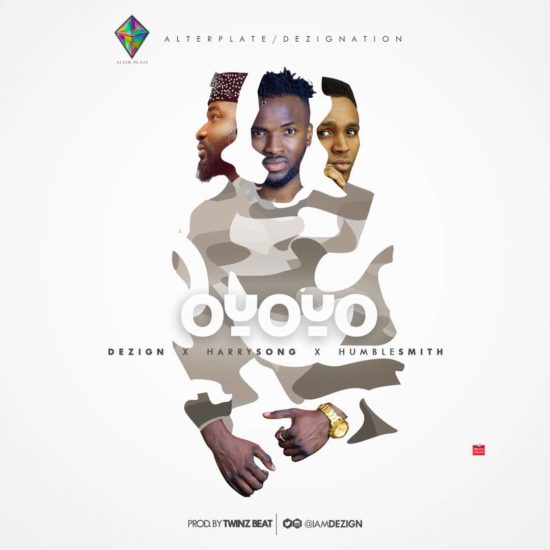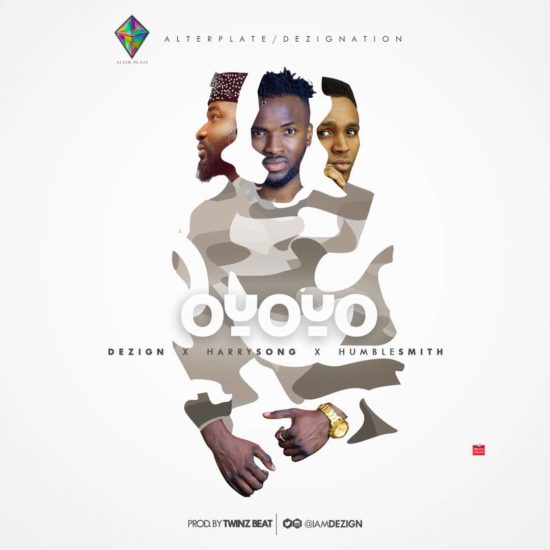 AlterPlate and DezigNation star recording act,

Dezign

delivers a sure fire hit number with the remix for 'Oyoyo'. The anticipated remix features

HumbleSmith

and

Harrysong.

Dezign

opens the highlife tinged record, announcing the featured act just in time for them to make an impressive appearance on the TwinzBeat – produced catchy tune.
'Oyoyo' remix is as impressive as it gets with

Dezign

delivering the perfect festive season number and sets the precedence for coming year 2018.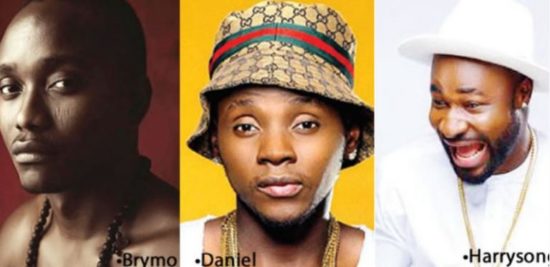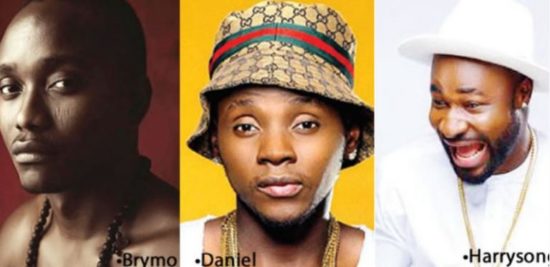 The decision of pop singer,

Kiss Daniel, to leave G-Worldwide Entertainment label has stirred up a controversy as the company says it has sued him for an alleged contract breach.
But the artiste's camp said on Tuesday that it had not received any legal notice from G-Worldwide.
The relationship that started in 2013 yielded considerable success for both sides but it seems to be enmeshed in bad blood, the type of which several Nigerian musicians have experienced in recent years.
Artistes that include

Harrysong, Jay One and Braimoh have at one time or the other been involved in tussles with their erstwhile squabbels at the time they wanted to leave.
Asa also has a story to tell in this regard.
A statement from the G-Worldwide Label read,
"The attention of G-Worldwide Entertainment Limited has been drawn to acts by Oluwatobiloba Daniel Anidugbe (alias 'Kiss Daniel'), who recently has been making publications in different print media and on social media platforms soliciting for bookings to perform songs from his album New Era and Evolution. Mr. Anidugbe executed a seven-year recording and artiste management contract with the company in 2013, which is still subsisting.
"Contrary to the express provisions of the contract, Anidugbe has taken steps to appoint a new manager, solicited for bookings and has continued to negotiate and enter performance agreements in respect of the songs from the albums, which is set to be released soon containing singles such as Yeba, For You, Senorita and Sofa, both produced under the contract, including using the stage name 'Kiss Daniel' without the company's prior consent and permission."
G-Worldwide added that it had approached the Federal High Court, Lagos, in suit no. FHC/L/CS/1758/2017 to affirm its rights over the intellectual property under the contract.
It said, "By an application dated 20th November 2017, the company sought interim orders of injunction, and other further orders as the court may deem fit to make, against Mr. Anidugbe, restraining the artiste's further distribution, publication, or performance of these songs, or negotiating or entering any agreement thereof without the consent or permission of G-Worldwide Entertainment Ltd.
"The general public and the whole world is hereby put on notice that on the 30th day of November 2017, the Federal High Court made an order that status quo ante bellum under the contract, be maintained by the parties, pending the hearing and determination of the motion on notice filed in the suit."
While Daniel is said to be currently operating on the platform of Flyboy International, his team, as of Tuesday evening, was said to have insisted that it had not received any letter or court papers to that effect.
Daniel has, however, given an indication that there is a battle, as he noted on his Instagram page, 'Oluwatobiloba Daniel Dhikrullah Anidugbe, this is gonna be a sweet victory for you, young man."
Sunday, December 03, 2017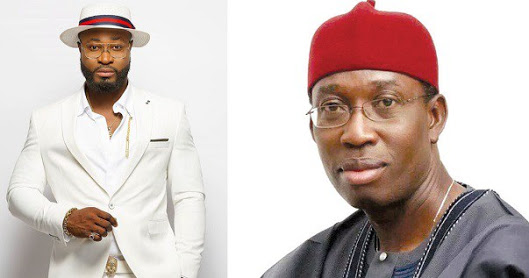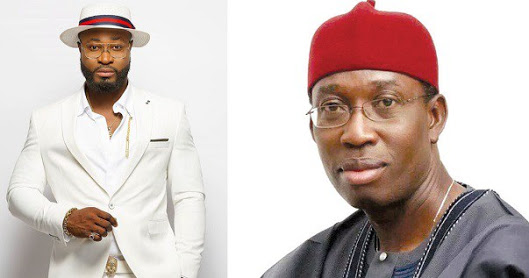 Singer

Harrysong, some days back called out the Governor of Delta state,

Ifeanyi Okowa, he accused him of not being a good leader.

Harrysong

lamented the incessant communal clashes in Delta State without the government doing anything decisive to stop the wanton loss of lives.
He stated, "I woke (up) this morning highly infuriated and troubled about how much Nigerian politicians have raped this country without a conscience. Even my state governor, Sen.

Ifeanyi Okowa, is worse. Aladja and my community, Ogbe Ijaw, have been killing one anotherfor years and Okowa is rather playing a businessman than a father and a leader he is meant to be. Come 2019, we need leaders, not politicians."
In an exclusive chat with Sunday Scoop,

Harrysong

said some more about the issue.

"It is a cause that we are fighting but we don't want to say anything now. I'm going to Delta State on Sunday (today), and I'm going to bring back the final report that we can now talk about.
The thing is trending, and everybody has been calling me both from the state and outside. I will go to both communities that are fighting, and I will make sure that I meet with the authorities concerned. It is not an easy cause but we will face it till the end," he said.
Situating the place of artistes as vanguards of the people,

Harrysong

said,
"Entertainers are the voices of the people, both in melody and in words. I think entertainers should speak up in cases like this because the world would hear us quicker and listen to us better because we are role models to a lot of people.
"The roles that we play in the lives of young people and the society at large cannot be overstated. We should speak up for our states, country and the world in general. Every purposeful entertainer should stand for their people to make their voices heard in the necessary places."
Meanwhile, in response to

Harrysong's claims, the Delta State Government urged the Arabanko singer to visit the state often.
"Harrysong

is our son and we are proud of his achievements but communal clashes have to be handled tactfully. We are talking about communal clashes and not music. The governor is trying his best to settle the aggrieved parties and as we speak, all hands are on deck in this regard. We are not folding our hands and keeping quiet," the governor's spokesman, Ehiedu Aniagwu, told an online newspaper.
However, talking about his current projects,

Harrysong

told Sunday Scoop about what he's doing at the moment. "The Kingmaker album has been released and that is what we're promoting right now. We are also shooting the last video to wrap up the year, for the song, Ele. The shoot will be done next week," he said.
Wednesday, November 29, 2017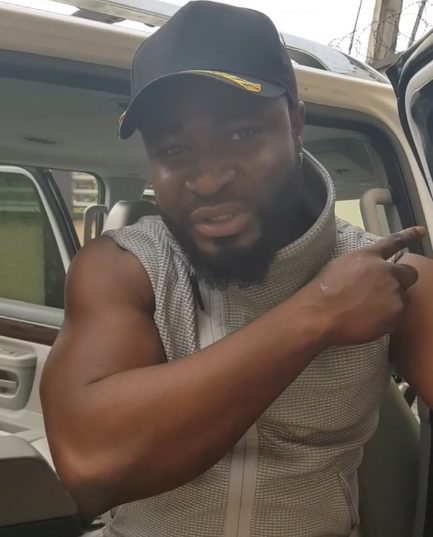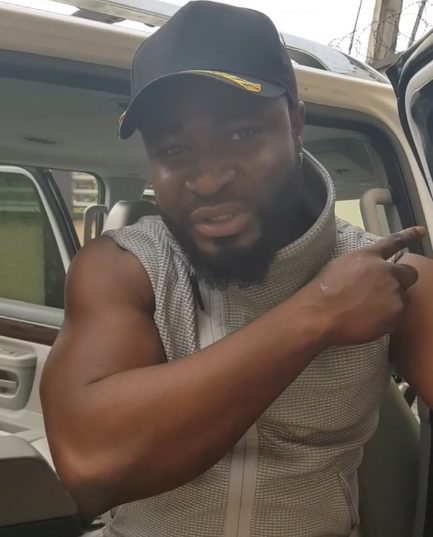 Singer

Harrysong

has condemned Delta State Governor

Ifeanyi Okowa

saying he is neglecting the citizens.
Harrysong

shared a video on his Instagram where he lamented the killings in the state, adding that the governor is ignoring those involved. He wrote:
I woke this morning highly infuriated and troubled about how much Nigerian politicians have raped this country without a conscience. Even my state Governor, Sen. IFEANYI OKOWA is worse. Aladja and my community, Ogbe Ijaw have been killing themselves for years and OKOWA is rather playing a businessman than a father and a leader he is meant to be. Come 2019, we need leaders, not politicians.
Saturday, November 25, 2017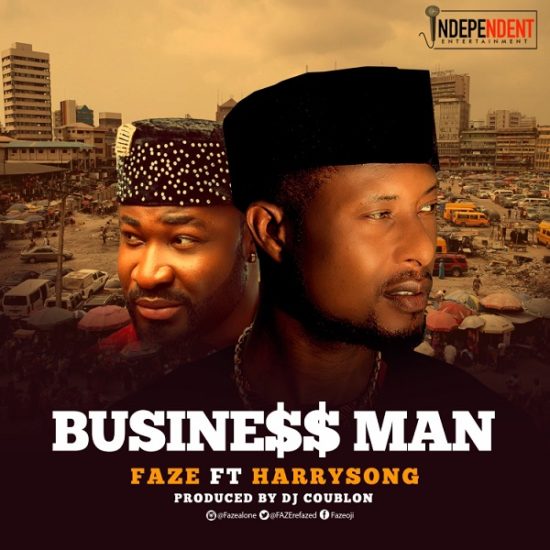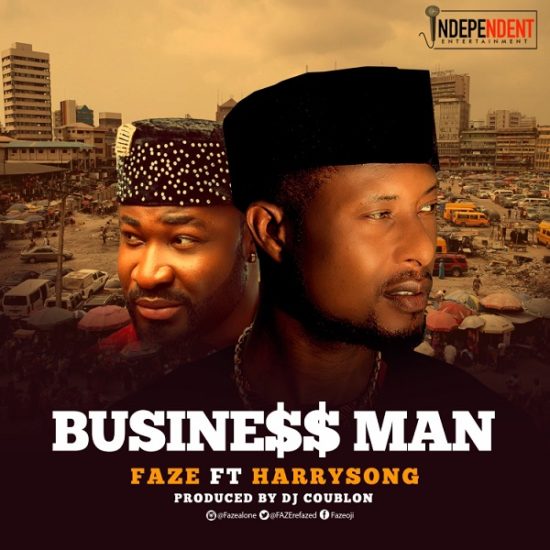 Veteran singer Faze is out with a new single titled Business Man featuring rave of the moment Harrysong released under his label Independent Entertainment.
The decent song is produced by DJ Coublon and mixed by Suka Sound
.
Download below:
Tuesday, October 24, 2017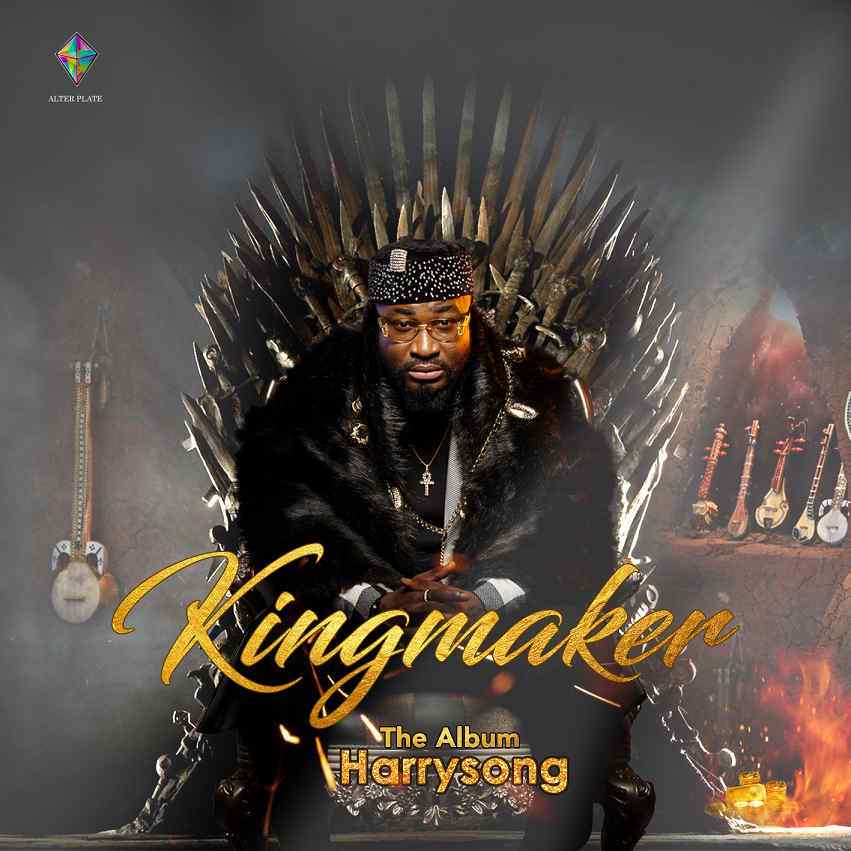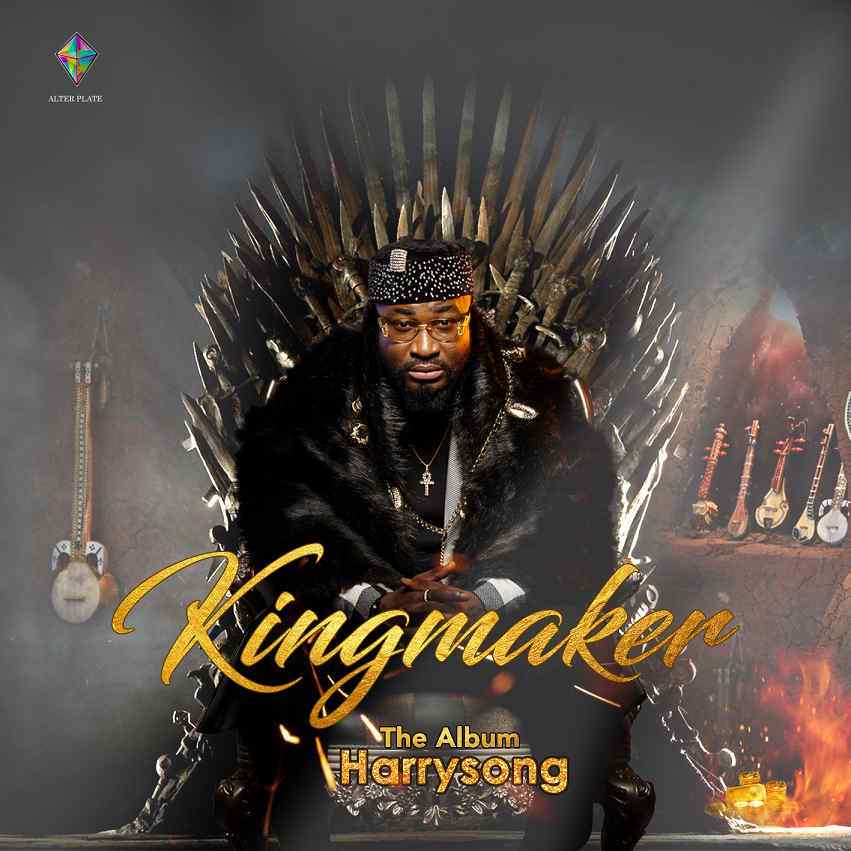 AlterPlate frontline act
Harrysong
has revealed the official album art for his upcoming 'Kingmaker' album as well as the tracklist.
Harrysong
delivers a 15-track album (with two bonus tracks) which features from M.I Abaga, Patoranking, Vector, Seyi Shay and AlterPlate labelmates, Dezign, Debi J and Mr Wealth.
Harrysong
has asked fans to expect an eclectic album following the release of the recent video for 'Under The Duvet,' shot by Clarence Peters. Producers who contributed to the project are Pastor Sam, Twin Beattz, Dr Amir, DarlingBeatz, JazBlender and of course, Del B.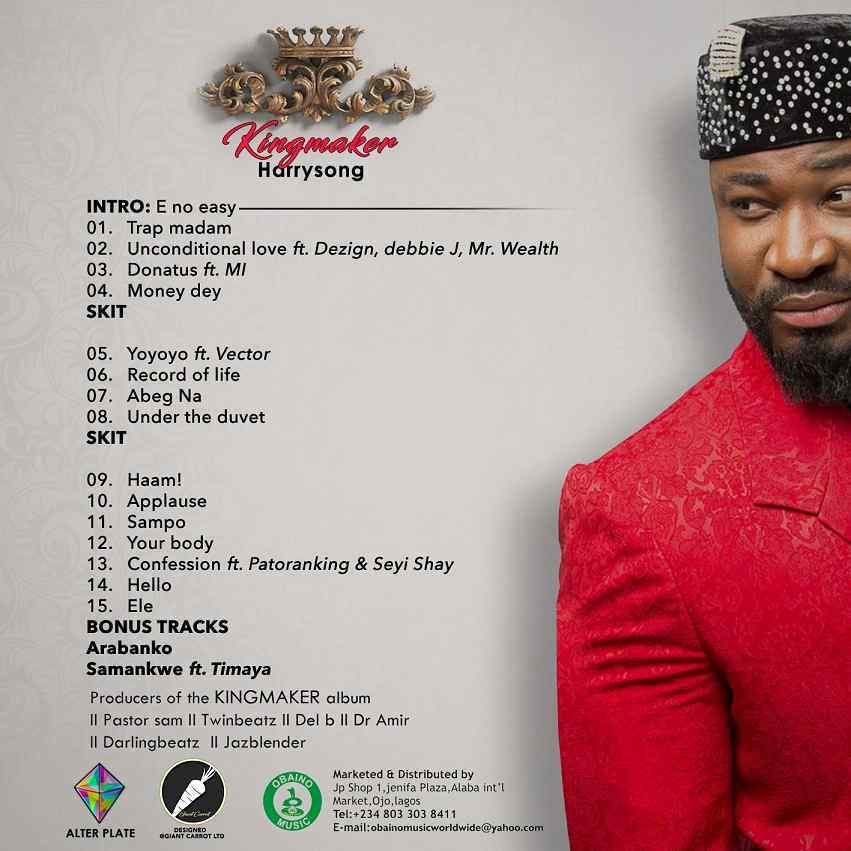 Tuesday, October 17, 2017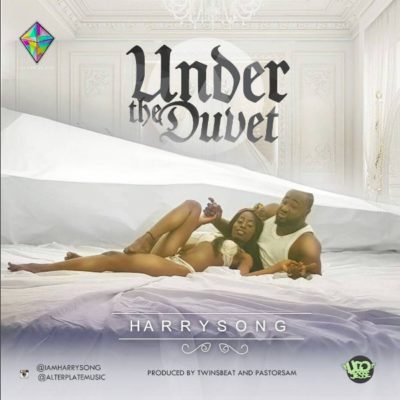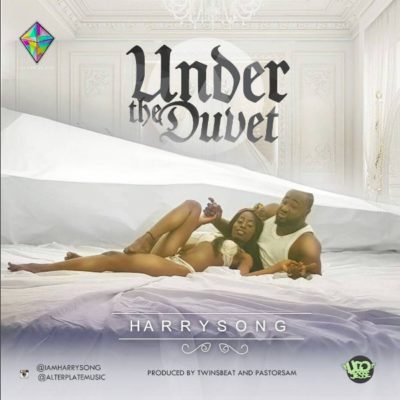 AlterPlate Records
CEO –
Harrysong
drops a brand new music titled "
Under The Duvet
".
The song was produced by Twinsbeat and Pastorsam.
Listen & Download "Harrysong – Under The Duvet" below:-
DOWNLOAD: Harrysong- Under the Duvet
Tuesday, October 10, 2017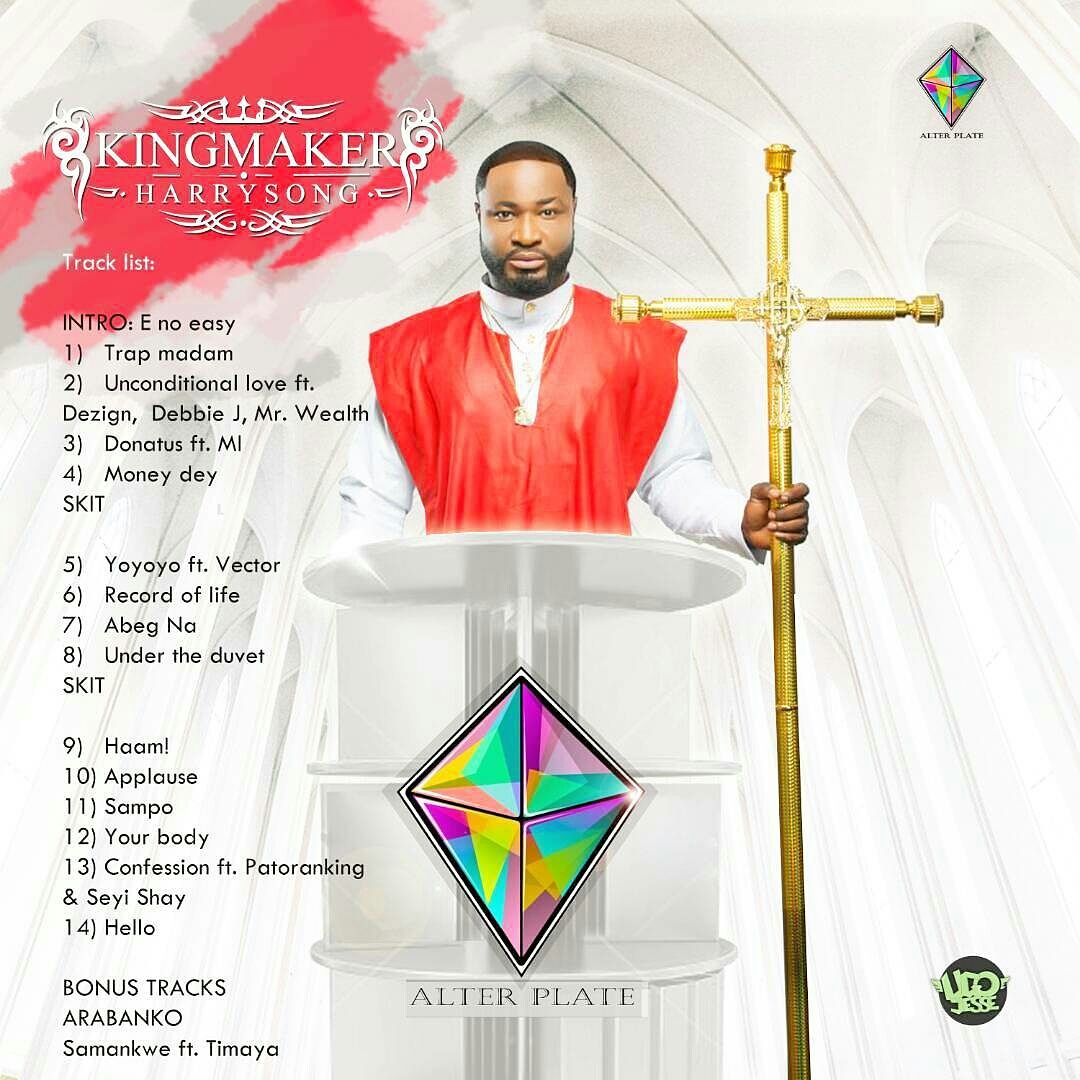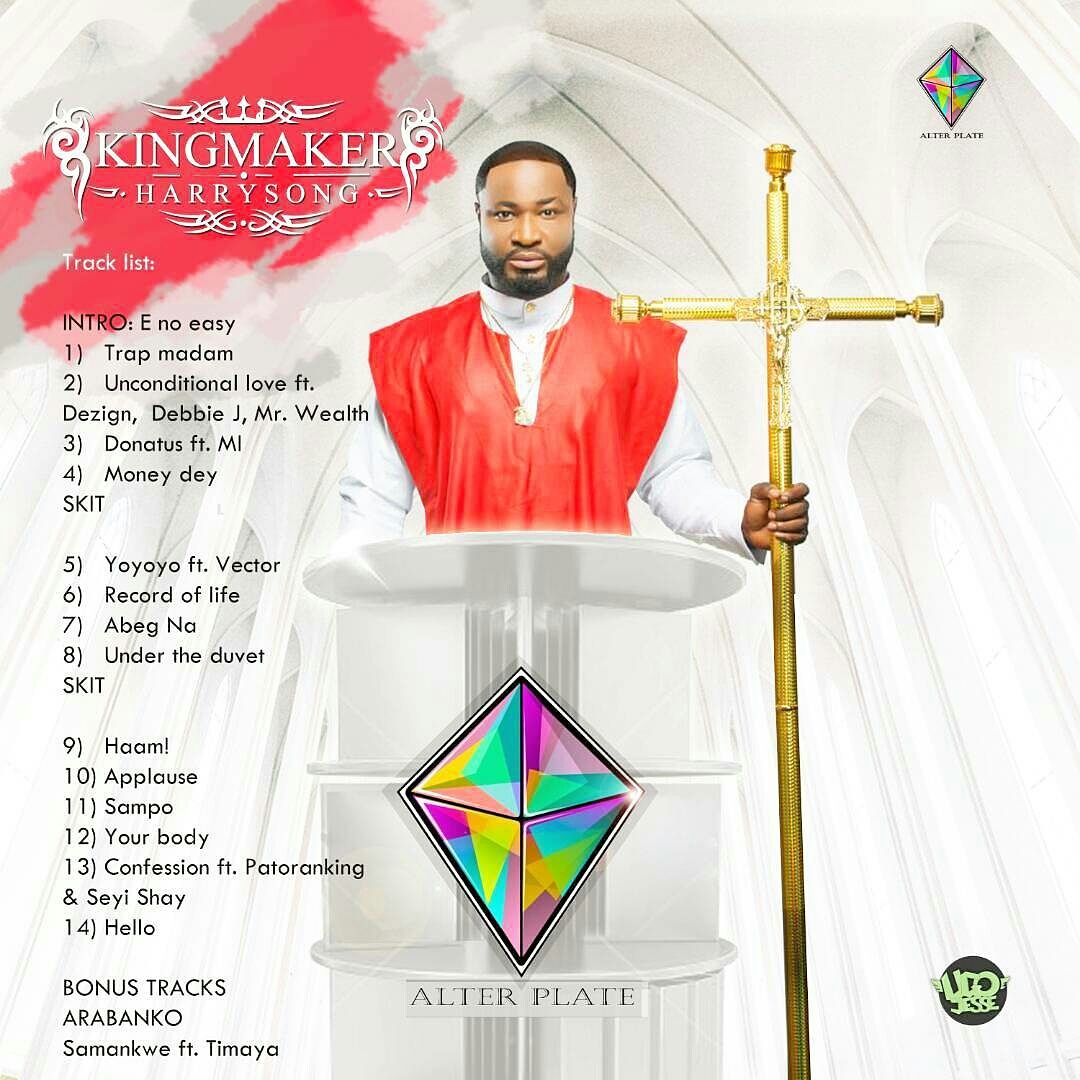 Alter Plate frontman

Harrysong

has announced that he'll be releasing a new album before the end of October 2017.
The singer unveiled the tracklist of the 14-track album in an Instagram post which he captioned:
ATTENTION ATTENTION ATTENTION Ladies and gentlemen =#kingmakeralbum will drop at the end of this month=#14tracks #2bonustracks #2skits featuring few of my friends;; @iamseyishay || @mi_abaga ||@patorankingfire || @timayatimaya || @vectorthaviper|| @iamdezign || @mrdebij ||@mr_wealth1 @altersoldiers #recordoflife @alterplatemusic #ARABANKO #world thank you thank you thank you so much for your patience;; your love and support.Godbless #kingMaker
Harryong will also feature M.I, Patoranking, Seyi Shay and Timaya among others artistes.